Click here for information about Organics Recycling and drop-off programs.
Yard Waste Disposal
Yard waste should NOT be put in your garbage cart. Saint Paul residents have two options:
1. Contact your garbage hauler to learn more about Yard Waste services, for an additional fee.
OR
2. Drop-off yard waste at one of seven Ramsey County yard waste sites. All sites are free and open to Ramsey County residents. A photo ID is required.
Visit the website for more information about site hours and items accepted. 
Ramsey County Yard Waste Sites:
Arden Hills - 3530 Hudson Ave
Battle Creek - 389 S Winthrop St
Frank and Sims - 1150 Sims Ave
Midway - 1943 Pierce Butler Rt.
Mounds View - 8307 Long Lake Rd.
Summit Hill - 870 Pleasant Ave
White Bear Township - 5900 Sherwood Rd. 
---
Backyard Composting
Composting is a process that allows organic materials such as yard waste and fruit and vegetable scraps to be broken down naturally and converted into a valuable soil additive. Composting reduces trash and produces a valuable soil amendment that reduces the need for fertilizers and pesticides and allows for more efficient use of water.
Did You Know?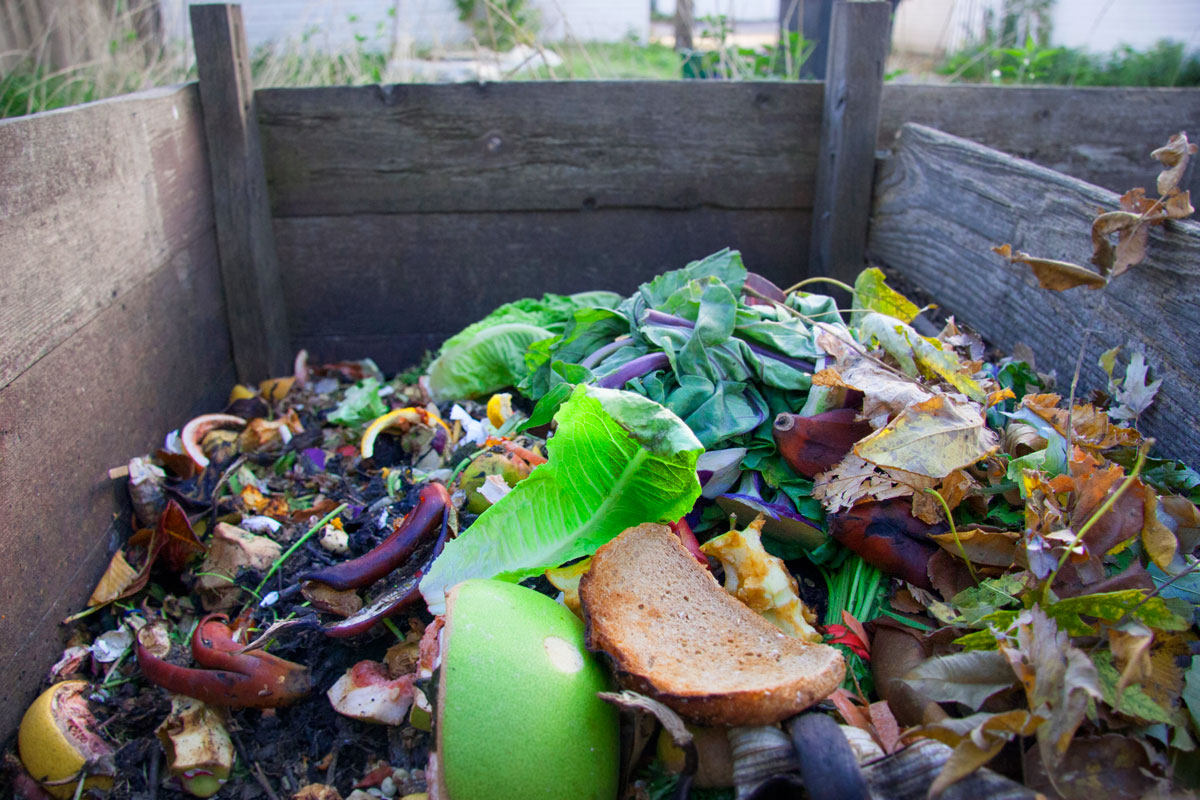 Between 28 and 38 percent of all waste is compostable depending on the type of composting program. An average of 25 percent of household waste is compostable.
Basic types of organic materials compostable in backyard compost bins include fruit and vegetable trimmings, egg shells, banana peels, bread, rice, houseplants and garden waste.
Anything that is plant or animal based including all items mentioned above plus meat, dairy products, leftovers, and non-recyclable paper (paper towels, plates, napkins and egg cartons) can be composted via a commercial facility.
You can compost in your backyard or participate in Organics Recycling by using a Ramsey County or District Council drop-off site. Organics Recycling drop-off sites take more materials than you can put in your backyard compost bin.
Backyard Composting Resources: