L'Orient Street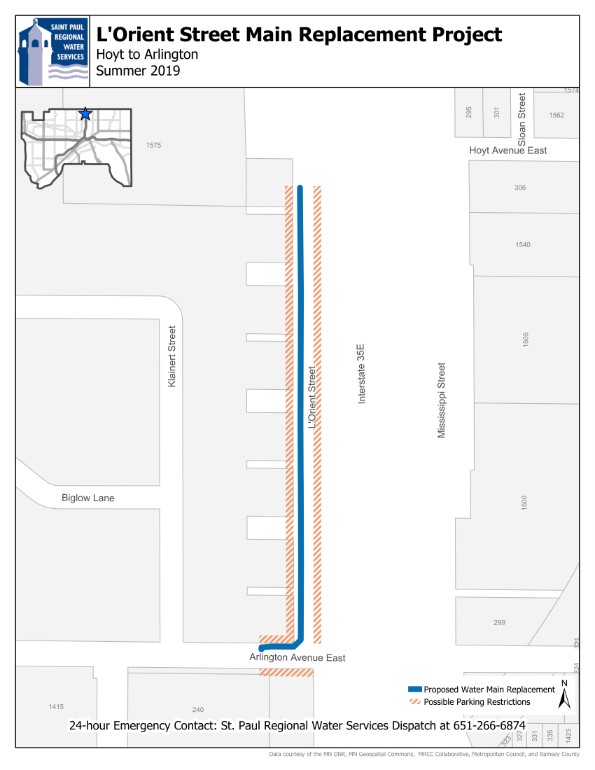 The original cast iron water main within the project area was installed in 1964. It has suffered repeated breaks over the years and has exceeded its useful life.
SPRWS crews along with Quam Construction Co. will replace the existing 6" cast iron water main with 8" HDPE pipe via a trenchless method called pipe bursting.
This project is expected to begin in September of 2019.
Project Updates
Monday, October 28, 2019
Work continues on L'Orient Street. As main replacement finishes up in the next few weeks, temporary water main will begin to come down and any disturbances in the roadway will be repaired.