Saint Paul police investigating third homicide in span of nine hours
For the third time in nine hours, the Saint Paul Police Department has launched a homicide investigation after a man was shot and killed in the capital city.
Officers were summoned to Regions Hospital at about 12:15 a.m. Tuesday, Sept. 10 after two men suffering from gunshot wounds arrived in a private vehicle. Medical staff treated the driver for non-life threatening injuries. The other victim was pronounced dead upon his arrival.
According to information gathered by investigators, the victims were in a car at the intersection of University Avenue West and Marion Street when someone in another vehicle began shooting at them. The suspect fled the area while the victims made their way to the hospital. They arrived in a car that had been struck by multiple bullets.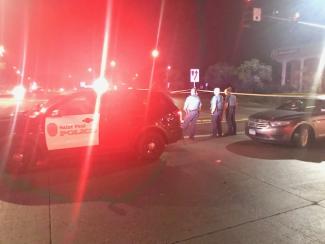 Investigators immediately began canvassing the area, looking for potential witnesses and surveillance video. In addition, patrol officers secured the scene until members of the department's Forensics Services Unit are able to process it for evidence. Multiple units from the police department are working to determine the motive for the shooting and identify the suspects, but as of 4 a.m. Tuesday, no arrests have been made. It is unclear at this time if it was connected to any of the other recent shootings in the city, including one that occurred at intersection of Rice Street and Winnipeg Avenue that killed an 18-year-old man at 4:30 p.m. Monday, Sept. 9.
In addition, investigators have arrested a man in connection to a shooting death of a good Samaritan that occurred at 10 p.m. Monday at the intersection of Case Avenue East and Edgerton Street.
The Ramsey County medical examiner will positively identify all three victims and determine exact causes of death. This information, along with any updates on the case, will be released on the Saint Paul Police Department Twitter account, @sppdmn. 
This is the 19th homicide this year in Saint Paul.
 
###