Winter Special Events & Parties
Valentine's Day Events & Activities
Whether you are looking to drop the kids off while you have a romantic evening or want to get in on the fun in one of our parent/child classes, we have a activity to meet your needs.
Valentine's Events
Valentine's Activities
Winter Festivals, Special Events & Skating Parties
Embrace winter with friends and family at these outdoor parties and special events. Please dress for the weather as most activities will take place outdoors. All activities are dependent on weather. At the chance of warm weather or rain (this is Minnesota so anything is possible), alternative activities may be offered or events may be canceled. See our severe weather policy for winter weather cancellation guidelines. Please contact the event host for more information. All events are FREE! Bundle up and we'll see you outside! More details on events coming soon.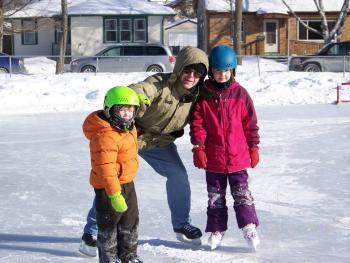 Winter Activities
For more information on recreation center events and activities, contact the recreation center hosting the event or activity you are interested in.