Winter Special Events & Parties
Holiday Events
'Tis the season for holiday parties and festive family fun! Activities vary by location but may include arts & crafts, games, treats, food, music, movies, prizes, bounce house, visits from Santa and Mrs. Claus, and more!  Events are free unless otherwise noted. Some events require pre-registration. Events are all ages but activities may be geared towards a certain age range. Please click on the links below or contact the specific site for details. All are welcome!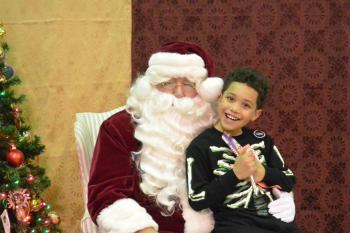 Winter Festivals, Special Events & Skating Parties
Embrace winter with friends and family at these outdoor parties and special events. Please dress for the weather as most activities will take place outdoors. All activities are dependent on weather. At the chance of warm weather or rain (this is Minnesota so anything is possible), alternative activities may be offered or events may be canceled. See our severe weather policy for winter weather cancellation guidelines. Please contact the event host for more information. All events are FREE! Bundle up and we'll see you outside! More details on events coming soon.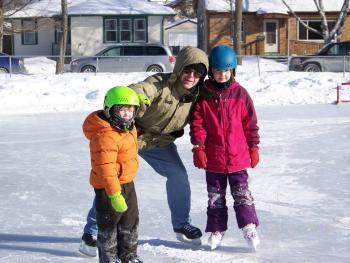 Fri, Jan 10; 6:00-7:00pm: Holiday Lights Skate Night (Phalen)
Fri, Jan 17; 5:30-7:30pm: Family Skating Party (Hayden Heights)
Fri, Jan 17; 6:00-8:00pm: Family Skating Party & Bonfire (Northwest Como) *back-up weather date F, Jan 31
Fri, Jan 24; 5:30-7:30pm: Frosty Night Event (Hazel Park)
Tue, Feb 25; 5:30-7:30pm: McDonough Carnival (McDonough) *indoors
Sat, Feb 29; 1:00-4:00pm: Freeze Fest (Phalen Lakeside Activity Center)
Valentine's Day Events & Activities
Thur, Feb 6; 6:30-8:00pm: Parent & Child Valentine's Day Date Night (Battle Creek) ($32)
Fri, Feb 7; 5:30-7:30pm: Valentine's Party (Palace)
Fri, Feb 14; various: Valentine's Parent's Night Out at various locations (Phalen ($5/child), Battle Creek ($10/child))
Winter Activities
Fri, Jan 24; 6:00-8:30pm: Community Recreation Night (Highland Park) 
Fri, Jan 24; 6:00-8:30pm: Parent's Night Out (Groveland) ($10/child)
Tue, Jan 28; 6:00-7:15pm: Parent Tot Fun Night (Duluth & Case)
Fri, Feb 21; 6:00-8:00pm: Community Recreation Night (Groveland)
For more information on recreation center events and activities, contact the recreation center hosting the event or activity you are interested in.