Events and Hourly
Planning on driving to Saint Paul for a concert, sports event or festival? There are plenty of places to store your car while enjoying your night (or day) out!
To explore meters and parking ramps in Downtown Saint Paul, use the map below.
Upcoming Event Rate Parking Dates
XCEL ENERGY CENTER EVENTS:
| | | |
| --- | --- | --- |
| Date | Name | Event Rate Time |
| Monday, April 2, 2018 | Wild vs. Edmonton | 6PM-10PM |
| Thursday, April 5, 2018 | 2018 Frozen Four | 6PM-10PM |
| Saturday, April 7, 2018 | 2018 Frozen Four | 6PM-10PM |
| Tuesday, April 17, 2018 | Wild vs. Winnipeg | 6PM-10PM |
| Saturday, April 28, 2018 | Bon Jovi | 6PM-10PM |
*Please note: Minnesota Wild Playoff games will be added when the game times are announced.
Saint Paul has meters in a few neighborhoods throughout the city. These meters are best used for short-term parking.
Meter Holidays
Payment is required at parking meters throughout the City Monday through Saturday, except for the following holidays:
New Year's Day (January 1st)
Martin Luther King Jr. Day
Presidents' Day
Memorial Day
Independence Day (July 4th)
Labor Day
Veterans Day (November 11th)
Thanksgiving Day and the day after
Christmas Day (December 25th)
If one of the listed holidays falls on a weekend, meters are also free on the federally observed holiday.
Reduce the risk of ticketing by following not only posted parking signs, but also those unposted around intersections and other areas.
Download the Passport Parking App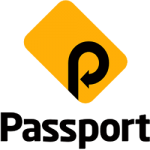 Park, pay, be on your way!
Quick Registration - 2 minutes or less!
Pay and Extend on The Go - Need more time? Extend your parking from your phone!
Get Reminders - See how much time you have left in your session. Plus get reminders 10 minutes before it expires.