Saint Paul Innovation Cabinet Members
The Saint Paul Innovation Cabinet is comprised of 19 experts from the technology, innovation, economic development, real estate, and workforce development sectors. 
Mayor Chris Coleman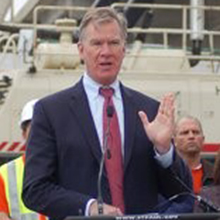 Chris Coleman took office as Saint Paul's Mayor in 2006 after several years as a City Councilmember, community and neighborhood leader. Immediately, Mayor Coleman set forth initiatives to make Saint Paul the most livable city in America. His priorities include public safety, working to close the achievement gap, creating sustainable and responsible budgets, and investing in the infrastructure of Saint Paul.
City Councilmember Chris Tolbert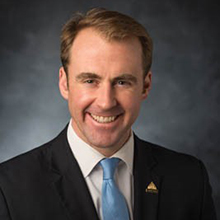 Born and raised in Saint Paul, Chris Tolbert attended St. Paul Public Schools through graduation at Central High School. Tolbert graduated from St. John's University, then went on to earn a law degree from Hamline University School of Law. Tolbert currently works as a Hennepin County attorney. He was elected to represent Saint Paul's Third Ward on the City Council in November 2011 and was sworn in on January 4, 2012. He was reelected to a second term in November 2015.
Jonathan Anderstrom, President, Creed Interactive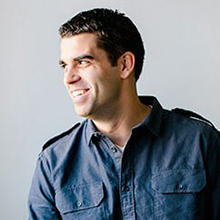 Jonathan Anderstrom started Creed Interactive in 2007. Creed's core competencies are in design and user experience, digital strategy, responsive website development, integration for multi-site environments and advanced CMS platforms, CRMs, and web applications and integrations. He stresses an ALL IN commitment to interpret and extend Creed's clients' brands and technology platforms online.
Don Ball, Co-founder and Chief Creative Officer, COCO
Don Ball co-founded COCO, the first coworking space in the Twin Cities, in 2009. What began as a small startup in Lowertown Saint Paul has since become a premier collaborative space for writers, designers, consultants, non-profits and start-ups, with four different locations in the metro area. Ball believes in embracing the idea that work is changing, and that freelance workers and innovative entrepreneurs need more dynamic settings in which to do their work. Since the start of his success in influencing the coworking scene in Saint Paul, Ball has been named one of the 200 Minnesotans you should know by Twin Cities Business Monthly and "12 Minnesotans who are changing the way we think about the world" by Minnesota Monthly. Ball received a BA from Bethel University.
Tanya Bell, Grand Real Estate Advisors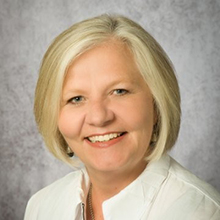 Tanya Bell has been an active member of the commercial real estate community for 30 years. Her career has taken her from a role as a real estate broker, to sales manager, to developer and asset manager. Most recently, Bell was vice president of acquisitions and development at Wellington Management, Inc. for 13 years. In all, she led her group in over $175M in new construction and redevelopment and over $115M in acquisitions of real estate assets. Bell launched Wellington's residential real estate practice with the award-winning Emerald Gardens, a 212-unit condo development on the border of Minneapolis and Saint Paul and The Metro Lofts.
Ryan Broshar, Managing Director, Techstars Retail

Ryan Broshar is the managing director at Techstars running the Retail Accelerator in partnership with Target and the founder and managing director for Matchstick Ventures (formerly known as Confluence Capital). He is also co-founder of Beta.MN and Twin Cities Startup Week. Prior to Matchstick, Broshar founded University Guide, LLC – a university-based publication business – that was eventually sold in 2008.
Scott Burns, CEO and Co-Founder, Structural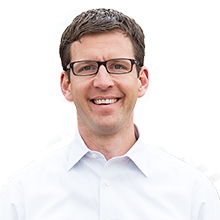 Scott Burns co-founded GovDelivery in a basement in Saint Paul in 2000. A few months later the City of Saint Paul became the company's first customer. Since then, he has dedicated his time to encouraging open government, civic engagement and technology innovation in the public sector. Recently, Burns was named a Titan of Technology by the Minneapolis/St. Paul Business Journal. The GovDelivery Communication Cloud has an unrivaled impact on improving the public sector's ability to communicate. GovDelivery is used by more than 1,000 public sector organizations in the U.S. and Europe to connect with more than 70 million people. They serve every size of organization, from the smallest local parks to the largest national agencies.
Rassoul Dastmozd, President and CEO, Saint Paul College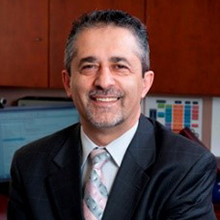 Rassoul Dastmozd served many years as an instructor and administrator in Iowa and Washington state. Since 2011 he has been the low-profile yet determined leader of one of the most highly regarded community colleges. Under his leadership, he has guided the college to rank among the best community colleges in the nation. Dastmozd has quietly become an influential voice in Saint Paul's business, nonprofit and public spheres, participating on several local boards and an informal economic development partners group that includes some of the city's movers and shakers.
Peter Frosch, Vice President of Strategic Partnerships, GREATER MSP/Make It. MSP.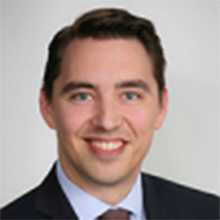 Peter Frosch is responsible for developing and implementing the economic development strategy for the Minneapolis-Saint Paul region. To do this work, Frosch builds and leads high-performing project teams comprised of senior leaders from private, public, academic and philanthropic organizations. He is also charged with creating and maintaining strategic relationships to support all areas of GREATER MSP's mission. Prior to joining GREATER MSP in January 2013, Frosch was legislative director for Congresswoman Betty McCollum in Washington, D.C. In this role, he managed the legislative staff and directed all aspects of the Congresswoman's policy agenda, including her work on the House Appropriations and Budget committees.
Frosch has also served as director of environmental policy at Environmental Initiative, a Minneapolis-based nonprofit. During his time with the organization, he built a statewide coalition of business, government and nonprofit groups that developed Clean Water Legacy, a nonpartisan policy framework funded through the constitutional amendment adopted by referendum in 2008. He is a member of the University of Minnesota's Center for Transportation Studies Executive Committee, a participant in Harvard Business School's Young American Leaders Program, and a 2015 winner of the Knight Foundation Cities Challenge. Frosch earned a bachelor's degree from Northwestern University and a master's degree in international relations from Dublin City University in Ireland, where he studied as a George Mitchell Scholar.
Shawntera Hardy, Commissioner, Minnesota Department of Employment and Economic Development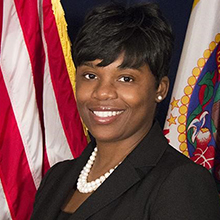 Shawntera Hardy was appointed by Governor Mark Dayton to serve as Commissioner of Employment and Economic Development (DEED) in April 2016. Hardy – who has pledged her strong commitment to building an economy that works for all Minnesotans, everywhere in Minnesota – brings policy expertise, organizational management, and a wealth of public and private sector experience to the department. As Commissioner of the state's principal economic development agency, she is focused on creating jobs; promoting business recruitment, expansion and retention; advancing state workforce training and development; and supporting international trade and community development.
Mindee Kastelic, Interim President/CEO, Saint Paul Area Chamber of Commerce
Mindee Kastelic has passionately served the east metro business community for nearly 10 years on staff at the Saint Paul Area Chamber. Kastelic heads membership recruitment and retention efforts for the Chamber and is always looking for innovative ways to connect members with opportunities that positively impact the business community. Kastelic has served on the board of the Rotary Club of St. Paul and St. Paul Beyond the Yellow Ribbon steering committee. She is also a proud alumni of Leadership Saint Paul!
Shauen Pearce-Lassiter, Center Cities Competitiveness Initiative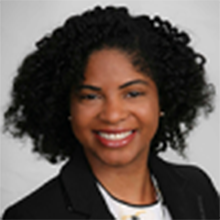 Shauen V. T. Pearce-Lassiter is the director of the Center Cities Competitiveness Initiative, a partnership of the Cities of Minneapolis and Saint Paul, Hennepin and Ramsey counties, the Minneapolis and Saint Paul regional chambers of commerce, the Saint Paul Port Authority, McKnight Foundation, Minnesota Philanthropy Partners, and GREATER MSP. As director, Pearce-Lassiter works with coalition partners and the private sector to improve economic outcomes for people and businesses alike, harnessing the coalition's collective resources and expertise to advance prosperity through job creation and capital investment in the center cities of Minneapolis and Saint Paul. 
Pearce-Lassiter previously served as executive director of the Harrison Neighborhood Association and the national director of programs with the New York-based Fellowship of Reconciliation. Her background includes international community and economic development, policy analysis, and land use and planning with communities across the globe. She lives in Saint Paul with her partner and their standard poodle pup and has served as a coach for several youth athletic teams.
Jenna Pederson, Co-Founder, Hack the Gap; Founder/Developer, 612 Software Foundry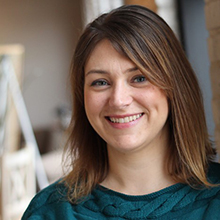 Hack the Gap is the Twin Cities' first all-women hackathon. Jenna Pederson is an engineer, a leader, and a catalyst. She has built and led local and international technical teams. She is the founder of 612 Software Foundry, where she helps small businesses and start-ups with technical strategy and implementation – helping them decide whether to hire, outsource or buy; guide technology choices; assist with user experience and testing; build web and mobile apps; and prepare teams to succeed. Pederson is passionate about creating a welcoming and supportive tech community for everyone. She currently serves on the Minne✱ Board of Directors and The Iron Yard Board of Advisors for Minneapolis. From 2014-2015, she led the Twin Cities chapter of the Geekettes, organizing networking events, hack nights, and facilitating and teaching technical workshops to empower women in the tech industry.
Andy Reeher, President and CEO, Reeher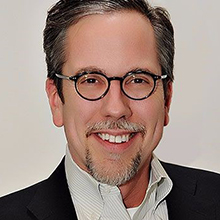 Andy Reeher has more than two decades of experience in consumer marketing, strategic planning, executive leadership, and consulting. Before consulting with the higher education community, Reeher served in a variety of management roles, including vice president for marketing at Deluxe Corporation. At Deluxe, Reeher spearheaded brand management, product management, distribution strategy, direct marketing, internal and external communications, public relations, strategic organizational development, and consumer technology delivery efforts. Reeher left Deluxe in 2001 to join Connie Cervilla in her consulting firm, Core Group. Through that work Reeher was introduced to the fundraising practices and donor behavior for many of the nation's great universities. Reeher started in 2002 to focus on using data to improve management practices within university fundraising. Reeher has a BA in history from Grove City College and an MBA from the University of Chicago.
Peter Smith, President/CEO, BWBR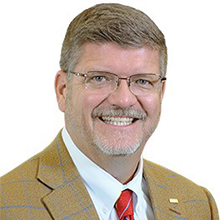 Peter Smith loves developing an intimate understanding of his clients, their business models and their missions; igniting the passions of those with whom he works; and developing inspiring visions that he and his clients create together. BWBR provides project management; distinguished architectural and interior design; campus, site and facility planning; construction administration; code analysis and compliance; joint commission/CMS services; performance/sustainable design; branding services; and graphic services.
Ken Tamura, Director of Talent Acquisition, Sales and Service, Ecolab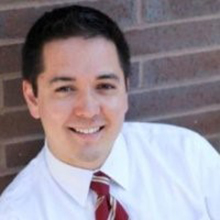 Ken Tamura is the director of talent acquisition for EcoLab. He is a results-focused human resources professional with a strong ability to relate to others and adapt priorities to meet the needs of the team. Tamura leads the North American field sales and service talent acquisition team hiring more than 2,000 people per year across all major industries, including hospitality, restaurant, retail, pest elimination, equipment repair, life sciences, food and beverage, manufacturing, and health care.
Herb Tousley, Principal and Chief Development Manager, Exeter Group, LLC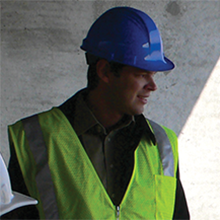 Herb Tousley joined the company in 2003 as a financial analyst and since has assumed the responsibilities for many of the company's real estate development activities, including entitlements, project design, and construction oversight. He also has a lead role in retail and office leasing and is part of the team providing real estate advisory services to third parties. Tousley has an MBA degree in finance ffrom the University of Minnesota's Carlson School of Management and a BA degree in Finance from the University of St. Thomas. He is a licensed real estate agent with the State of Minnesota.
Sharon Kennedy Vickers, Co-founder, Blacks in Technology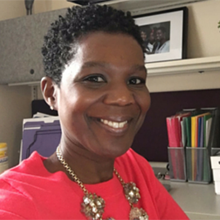 Sharon Kennedy Vickers has a track record of success in managing complex IT modernization and system integration projects. Kennedy Vickers leads strategic initiatives including business process automation, ERP systems implementation, and infrastructure projects for high-end clients. She is currently on assignment with the City of Saint Paul. Kennedy Vickers has sophisticated software development and engineering skills with genuine enthusiasm for resolving business challenges through technical innovation. She is a solutions driver, bridging the gap between business and technology, while envisioning the bigger picture.
Darlene Walser, Executive Director, Saint Paul Riverfront Corporation
Darlene Walser received a BA from Macalester College and a master's degree in public administration from Harvard University. She has utilized both degrees throughout her 25 years of successful community-planning and development initiatives; including mixed-income housing, transit-oriented development and billions of dollars in leveraged investments. Previously, Walser served as a program manager for Hennepin County's Bottineau Light Rail Transit Community Works program and vice president of McCormack Baron Salazar Inc. After successfully overcoming a competitive application process for her position in the Saint Paul Riverfront Corporation, Walser will be leading the strategic direction of organization, the Saint Paul Design Center and other key projects.
City and partner staff assisting the cabinet include:
Lee Krueger, President, Saint Paul Port Authority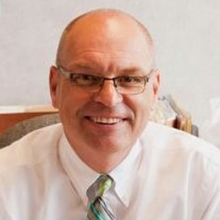 Lee Krueger is a well-known expert in commercial real estate leasing and development. He currently serves as the president of the Saint Paul Port Authority. Previously he served as senior vice-president of real estate and development at the Port Authority since 2012. Prior to joining the Port Authority, he led commercial leasing for Emmes Realty Services and for a variety of commercial real estate development and management firms. He holds master's degrees in planning and public affairs from the Hubert Humphrey Institute of Public Affairs at the University of Minnesota.
Jonathan Sage-Martinson, Director of the Department of Planning and Economic Development, City of Saint Paul
Jonathan Sage-Martinson has more than 15 years of community and economic development experience, including serving as the director of the Central Corridor Funders Collaborative. Sage-Martinson also holds leadership positions on several community boards, including the Local Initiatives Support Corporation's Local Advisory Board and University Enterprise Laboratories. Sage-Martinson earned a master's degree in public affairs from the University of Minnesota, with dual concentrations in community economic development and nonprofit management.
Joe Spencer, Director of Arts & Culture, City of Saint Paul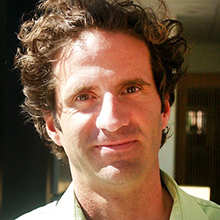 Joe Spencer was appointed by Mayor Coleman to develop and strengthen the arts community in Saint Paul. Spencer works with arts organizations, artists, bars, venues, and all things cool in our great city.
Marcq Sung, Economic Development Project Manager, City of Saint Paul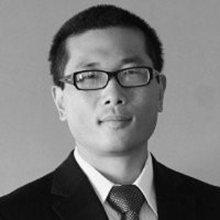 Marcq Sung has a varied background from social responsible investing to sustainability to public relations and marketing. Sung has an MBA from Presidio focused on sustainability and graduate studies in journalism and mass communication from the University of Minnesota – Twin Cities. Sung currently serves as treasurer on the Coalition of Asian American Leaders, an organization that strives to make all Minnesotans, regardless of background, actively engaged and achieve prosperity.
Tarek Tomes, Office of Technology and Communications Department Director, City of Saint Paul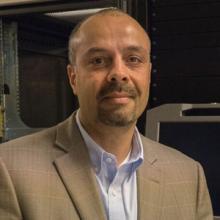 ​Tarek Tomes spent over a decade in the private sector and five years at MN.IT before becoming Saint Paul's Chief Information Officer and Department Director of the City's Office of Technology and Communications in 2014. Prior to that, he received his bachelor's degree in information technology management from the University of Maryland. His innovative leadership style has helped him to be successful as he leads the City in numerous technology improvements.