Recycling and Waste Reduction
Service Updates (3/14/19):
There may be some service interruption with residential recycling collection due to the icy conditions from the freeze/thaw cycle Saint Paul is currently experiencing.   We apologize for the service delays.
If your materials have been missed, Eureka has committed to collecting all extra recycling materials outside of the cart next collection day. Residents are asked to put recycling materials in paper bags, medium-sized cardboard boxes, or blue recycling bins.
Eureka will attempt to return to some areas within the Wednesday collection zone on Saturday.  Please keep your cart at its collection location to assist with the 'clean up' work.
Garbage Service Update: There may be some service interruption with residential trash collection due to icy conditions. If your trash collection has been missed please contact your hauler to reschedule your collection. Learn More​
---

The City of Saint Paul is committed to making Saint Paul "The Most Livable City in America," and has been recognized as a national leader in environmental and recycling programs. As we continue to work towards increasing recycling and reducing waste, we thank you for being a part of our success! Read the 2017 Annual Recycling Report. 
Use Eureka Recycling's web app to find out if your recycling collection has been delayed due to winter weather. 
Click here to Subscribe for Email Updates
---
Announcements
What's Happening with Recycling?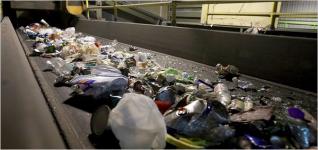 You may be hearing about recycling in the news - learn about recent industry updates and what's happening to your recyclables in Minnesota.