Recycling and Waste Reduction

The City of Saint Paul is committed to making Saint Paul "The Most Livable City in America," and has been recognized as a national leader in environmental and recycling programs. As we continue to work towards increasing recycling and reducing waste, we thank you for being a part of our success! Read the 2017 Annual Recycling Report. 
---
Announcements
Upcoming Open House at Eureka Recycling
Eureka Recycling is opening its doors to Minneapolis and St. Paul residents from 9 a.m. – 1 p.m. on Saturday June 1, 2019.   Tours of the facility will be offered every ½ an hour throughout the day. Learn what happens to your recycling after it leaves your cart. Take some pictures of yourself next to big bales of aluminum, plastic, and paper.
There's no need to RSVP, but you may reserve a spot for one of the tours. We hope to see you on June 1st!
Reminder: Do Not Place Carts in the Street for Curbside Collection
Street sweeping operations are underway! Please help the city crews complete the job effectively. DO NOT place carts in the street for collection.  Thank you!
What's Happening with Recycling?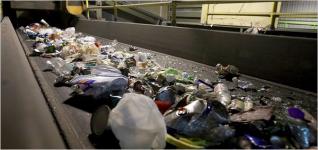 You may be hearing about recycling in the news - learn about recent industry updates and what's happening to your recyclables in Minnesota. 
Use Eureka Recycling's web app to get recycling reminders & alerts