Recycling and Waste Reduction

The City of Saint Paul is committed to making Saint Paul "The Most Livable City in America," and has been recognized as a national leader in environmental and recycling programs. As we continue to work towards increasing recycling and reducing waste, we thank you for being a part of our success! Read the 2017 Annual Recycling Report. 
---
Announcements
Citywide Spring Clean-up Rescheduled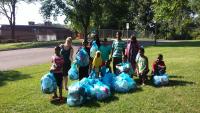 Due to the recent snowfall and unseasonably cooler weather, the Citywide Spring Cleanup will not be held on April 21, 2018. We do understand the need to help take care of our environment by cleaning our parks and streets, so we are asking the public to stop by a designated recreation or community center from April 25 - 27 to pick up supplies to help clean up the city anytime between April 28 - May 5.
Compost Bin Sale - Save $20!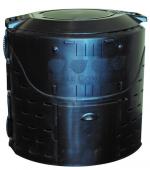 The Association of Minnesota is selling compost bins for $64 + tax this year.  Ramsey County residents can get an additional $20 off! To receive the discounted price, order online at RecycleMinnesota.org and enter promo code "Ramsey".  Or call 651-641-4589 and mention that you are a Ramsey County resident. Pick up your pre-ordered bin on April 28 in Maplewood. 
Find additional dates and locations at RecycleMinnesota.org.