Recycling and Waste Reduction

The City of Saint Paul is committed to making Saint Paul "The Most Livable City in America," and has been recognized as a national leader in environmental and recycling programs. As we continue to work towards increasing recycling and reducing waste, we thank you for being a part of our success! Read the 2017 Annual Recycling Report. 
Use Eureka Recycling's web app to find out if your recycling collection has been delayed due to winter weather. 
Click here to Subscribe for Email Updates
---
Announcements

Recycle your Holiday Lights!
Got any broken strings of lights this holiday season? Don't throw them away, recycle them!
Collection will run from December 17th 2018 - January 31st, 2019.
Holiday Cardboard Recycling Drop-Off
'Tis the season to recycle your cardboard! Saint Paul's recycling program has partnered with the Saint Paul Police Department and Eureka Recycling to help residents properly recycle cardboard over the holiday season. Properly dispose of large boxes for FREE while reducing the chances of home burglaries! Only cardboard is accepted.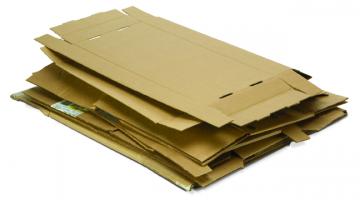 When:
November 28, 2018 - January 8, 2019
Where:
St. Paul Police Western District
389 Hamline Ave. N
Visitor Parking Lot
Questions?
Contact 651-266-5455
Flatten all boxes. The drop site will be monitored  by officers to ensure only cardboard is left. 
Cardboard and other recycling can also be dropped off year-round at Saint Paul's Recycling Drop Off Center.
What's Happening with Recycling?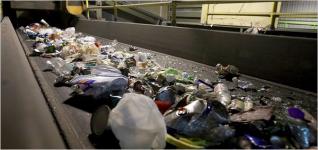 You may be hearing about recycling in the news - learn about recent industry updates and what's happening to your recyclables in Minnesota.