Recycling and Waste Reduction

Normal Operations for Recycling Collection​
Saint Paul's annual spring street sweeping is underway! Do not place any recycling or garbage carts in the street. Please keep them on the boulevard to avoid any damage to the carts.
Protecting public health and safety is a top priority for the City of Saint Paul as we work with our haulers to minimize community spread of the coronavirus (COVID-19). Garbage and recycling services will continue as normal. Maintaining regular garbage and recycling collection is an essential city service, and we continue to work with Eureka Recycling and the St. Paul Haulers to monitor and minimize any potential impact to service.
Effective immediately, Eureka Recycling will no longer collect bagged clothes and linens.
Please make sure all recyclable materials fit loosely in your recycling cart, without plastic bags.
Updated: March 30, 2020
---
Announcements
Do Not Place Carts in the Street - and Other Winter Collection Reminders
Winter weather is here! To help our crews with plowing efforts, do not place your carts in the street (or snowbanks) for collection. We are working with Eureka Recycling and the garbage haulers to make sure they place carts back on the boulevard.  Help our haulers safely collect your recycling this winter and follow these Winter Collection tips, also found online at stpaul.gov/wintercollection
What's Happening with Recycling?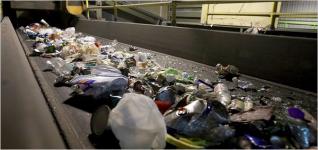 You may be hearing about recycling in the news - learn about recent industry updates and what's happening to your recyclables in Minnesota. 
Use Eureka Recycling's web app to get recycling reminders & alerts