The EMS Academy is now accepting applications for our Summer 2023 class!
The application period is currently open and will close on June 16, 2023. The Saint Paul Fire Department's EMS Academy is run in partnership with the city's Right Track program through Saint Paul Parks and Recreation. 
Interested candidates will need to submit their application through the Right Track portal.  If you have never applied for a position through Right Track, you will need to create an account.  Once your account is set up, you will be able to apply for the "2023 EMS Academy". Click on this link to register and apply: RIGHT TRACK APPLICATION
QUALIFCATIONS:
* Be a resident of the City of St. Paul
* Have a current Minnesota ID or Driver's License
* Be 18+ years of age
* Earned a high school diploma or G.E.D
* Meet income criteria or have a barrier to employment (must provide documentation) as detailed in the Right Track website or RIGHT TRACK ELIGIBILITY REQUIREMENTS 
The EMS Academy is scheduled to run Mondays, Wednesdays, and Fridays from 8:30 am to 4:30 pm for 13 weeks starting in July.  An informational session will take place on Wednesday, May 31, 2023 at 7:00 – 8:00pm at Saint Paul Fire Headquarters (645 Randolph Ave, St. Paul 55102) for those looking to find out more about this opportunity.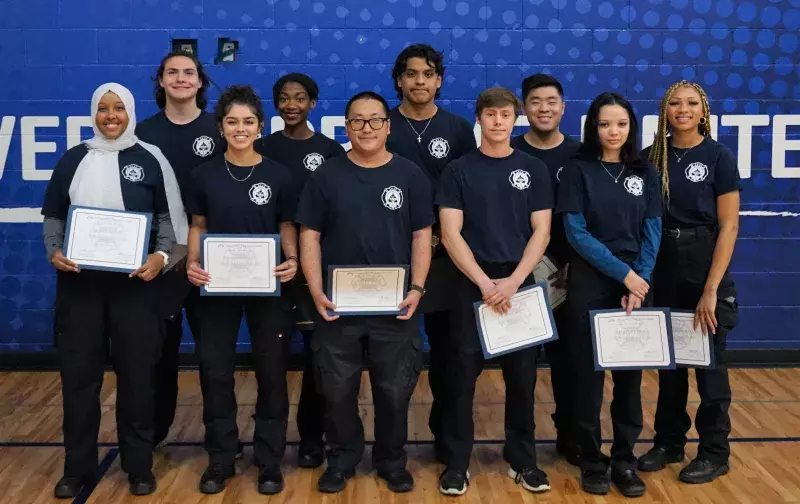 To learn more about the EMS Academy, view our promotional video. 
EMS Academy Graduation
Congratulations to the Summer 2018 EMS Academy graduating class!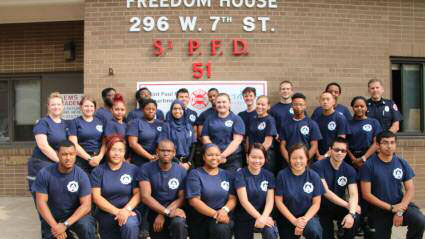 EMS Academy
Like us on Facebook.