Senior Innovation Consultant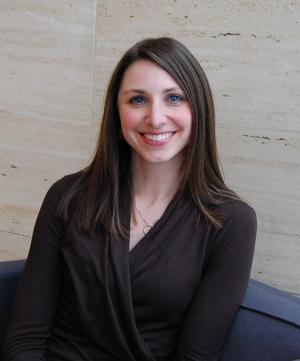 Rachel W. - Senior Innovation Consultant 
Q: How do you support the mission of your organization?
RW: The Innovation Team works to build a culture of innovation in the City with not only city staff and departments, but also making connections with the work of the city to our residents and partners in the community. Our team provides internal management consulting support for city staff to help make St. Paul a city that works for all of us through diverse partnerships, a dedication to continuously improve, and a drive to innovate. We are always looking for new ways to solve city challenges by collaborating across lines of business and the community.
Q: What skills or abilities are essential to being successful in your job?
RW: We rely on different methods to help groups and teams solve the challenges of the city which include assisting with strategic planning and organizational development, continuous performance improvement efforts, teaching and practicing human-centered design, coaching teams through data-based decision-making, and pursuing opportunities that just make sense for our city. It's important for us to be agile, take on work where the city needs us, and be ok with ambiguity. We also must be able to learn quickly and adapt to many different types of work – we know a little about a lot when it comes to the services the city provides. The City employs folks in many different jobs – from zoo keepers to budget analyst to first responders – the diversity in services is tremendous which demands that we learn and adapt quickly to all the different types of work we encounter.
Q: What tools or resources does the City provide to be productive and effective in this role?
RW: As a member of the Innovation Team, we work across lines of business and help folks tie the work together across the city and to the pillars of Resiliency, Innovation and Equity. Our work is to advance and accelerate Mayor Office priorities and strategic objectives across the city.We build trusting relationships and partnerships across the city and in the community to help achieve a city that works for everyone.
Q: Why did this type of work interest you, and how did you get started?
RW: I love learning and love change. This job is full of opportunities to change things for the better and to learn a little bit about everything we do here at the city. I also really enjoy teaching folks how to do this work themselves which plants seeds of innovation all over the city.
Q. What was the proudest moment of your career?
RW: There are many moments when I have felt satisfaction and pride in the work I do for our residents. Most recently, we secured funding in partnership with the Office for Financial Empowerment for a program designed to open opportunities for those with criminal histories to secure safe and stable housing called Returning Home St. Paul. This pilot was created using human-centered design and co-created in partnership with those who have recently returned to our community from incarceration, individuals with criminal histories, and our community-based organizations who are supporting this population. We look forward to launching the pilot this year.
Published on February 18, 2020.