Registration for CERT Monthly Workshops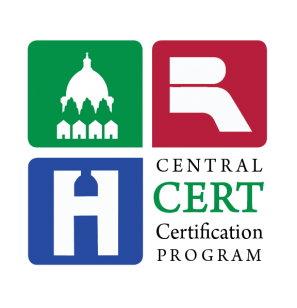 CERT is a certification program for local small businesses, including designations for
Small businesses (SBE)
Small minority-owned businesses (MBE)
Small woman-owned businesses (WBE)
Certified businesses are included in the CERT database. Government and other entities then use this database when seeking contracts.  It is the largest database of its kind in the state.
Several entities rely the CERT database for their small business contracting opportunities, including:
Government
Public
Private
Nonprofit
CERT Monthly Workshops
Are you a local, small business?
Are you a woman-owned, or minority-owned business?
Are you interested in local government contracting?
... then this workshop is for you!
The Central CERT Certification Program hosts monthly workshops for small business. These workshops provide resources and help for owners applying for CERT Certifications. The workshops will include:
a brief introduction to the CERT program
benefits of certification
online bidding process for the CERT Collaborative Partners
Present at each workshop:
City of Saint Paul Procurement
City of Saint Paul Department  of Safety and Inspections
Hennepin County Purchasing and Contract Services
Ramsey County Procurement Department
Saint Paul SCORE program
LegalCORPS
U.S. Small Business Administration (SBA) 8(A) Program
Next Workshop
Time: Wednesday, September 28th, 2016, 1:30 pm — 4:30 pm
Location: Rondo Community Outreach Library, 461 Dale St. N, Saint Paul, MN 55103
Please see the CERT Monthly Workshops flyer for parking information and documents required for the application.
Registration Form