Join Us in Shaping the 2024 City Budget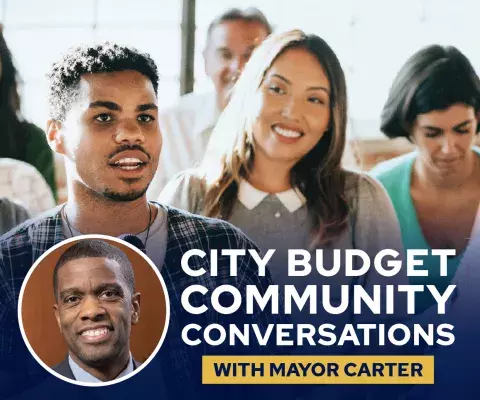 Over the course of April and May, Mayor Carter will hold a series of in-person budget conversations where residents have the opportunity to build their own vision for our 2024 City Budget. Led by the Office of Financial Services, in collaboration with the Mayor's Office, the seven community conversations will be held in each of Saint Paul's seven wards. The Mayor reflects on the discussions had and value-based ideas generated during these events when crafting a budget.
Using a tool called A Balancing Act, you will have the opportunity to select from a menu of spending proposals that you'd like to incorporate into a simulated version of our City Budget. At the same time, you'll get to decide how to raise the revenue needed to produce a balanced budget.
All events are free and open to the public. Community members interested in participating are encouraged to sign up for a specific date.   
The dates, times, and locations of these sessions include:
Tuesday, April 25, 6:30 p.m. at Dayton's Bluff Recreations Center (800 Conway Street)
Thursday, April 27, 6:30 p.m. at El Rio Vista Recreation Center (179 Robie Street East)
Tuesday, May 2, 6:30 p.m. at Rondo Community Library (461 Dale Street North)
Monday, May 8, 6:30 p.m. at Arlington Hills Community Center (1200 Payne Avenue)
Tuesday, May 16, 6:30 p.m. at Rice Recreation Center (1021 Marion Street)
Thursday, May 18, 6:30 p.m. at Merriam Park Library (1831 Marshall Avenue)
Tuesday, May 23, 6:30 p.m. at Highland Park Community Center (1978 Ford Parkway)
Questions? Send an email to our Community Budget Engagement inbox: communitybudgetengagement@ci.stpaul.mn.us 
Download our Budget Engagement Events flyer and help spread the word to your neighbors!