About Arlington Arkwright Athletic Fields
Arlington and Arkwright Athletic Fields are located at the intersection of Arlington and Arkwright, four blocks east of 35E. The baseball field is home to Saint Paul Men's Amateur Baseball League games, American Legion baseball games, and high school baseball games. The soccer field hosts a variety of adult and youth soccer activities.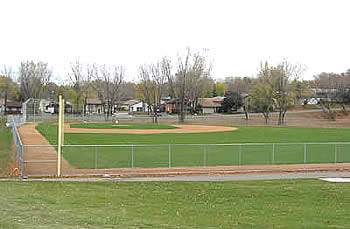 Rentals
To rent facilities at Arlington Arkwright Athletic Fields, contact the Municipal Athletics office at 651-558-2255, email or visit the facility rentals website for more information.
1 Baseball Field
1 Soccer Field
1 Basketball Court
2 Tennis Courts
1 Pickleball court (striped tennis court)
1 Batting Tunnel
Picnic Area