"Where Is the Money? I Haven't the Slightest Idea, but I Hope It Did Some People Some Good."
- William McMurray
The 32-acre field to the south of the Classroom has been used for a variety of sports, including baseball, soccer, football, and hockey. For many years, it has also been the site of the Hmong Freedom Celebration, a multi-day sports festival drawing crowds in the tens of thousands from all over the world.
Recognizing Potential
As early as 1890, the high plateau on the western end of present-day McMurray Field was identified as suitable for playgrounds due to its broad, level land. Plans were made but not implemented due in part to lack of funds and, before 1898, the presence of the workhouse farm.
Finally Coming to Fruition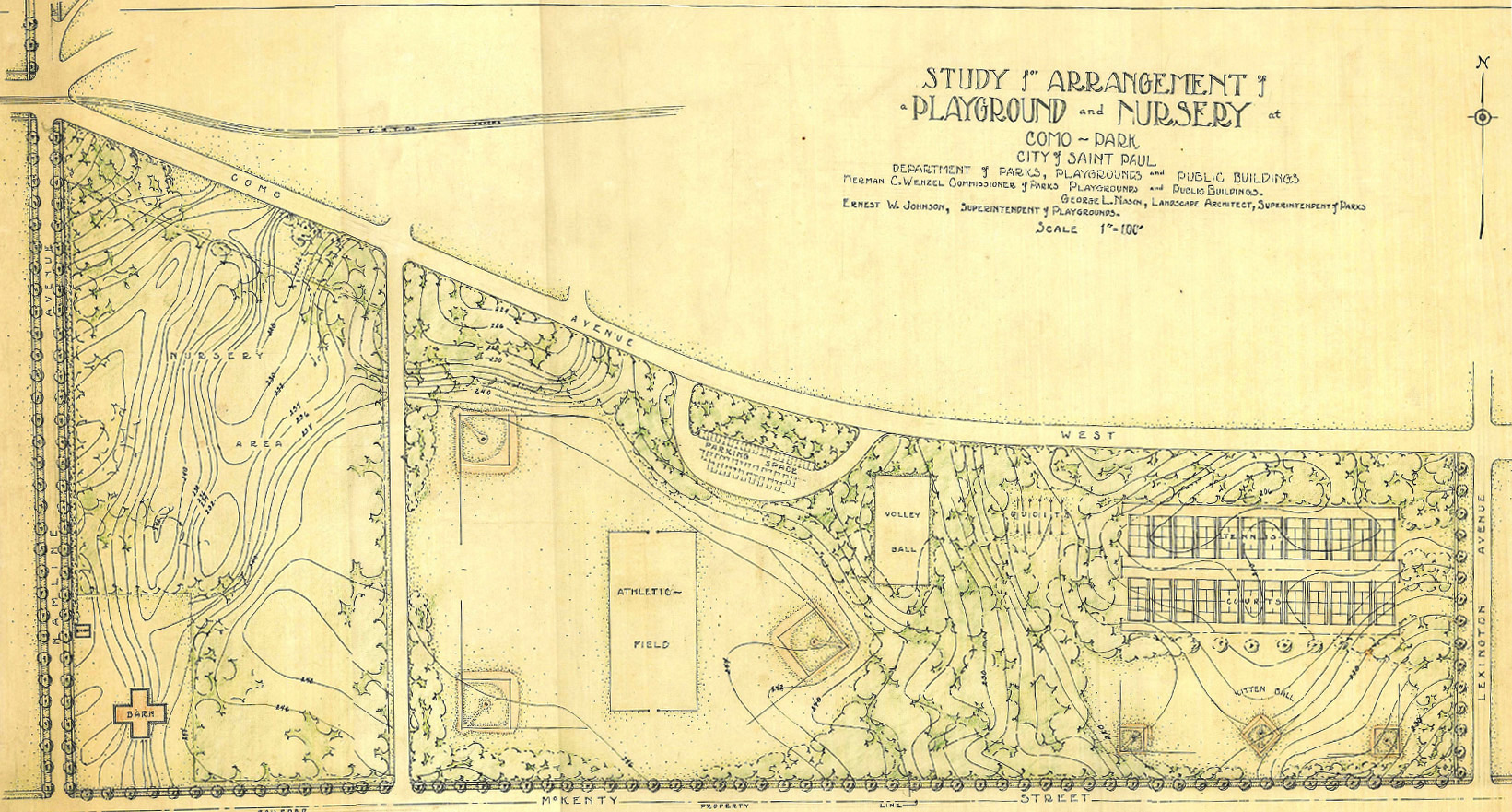 In 1924, Como Avenue was cut through the southwest part of the park from Hamline to Lexington. It became the northern border of a two-level field, creating a separation from the workhouse. At the same time, plans were made to develop both levels as playing fields and this time, plans stuck. The field was partially graded in 1925. Further grading was done in 1929, the same year it was named for Saint Paul businessman, William McMurray.
Aerial views of the field from the 1940s show several kitten ball (an early version of softball) fields in the lower eastern end, tennis courts in the middle along the southern edge, and a few baseball fields on the western upper end. In 1953, the higher, western end of the field was excavated to create one level. The transition allowed the creation of two badly needed baseball fields.
The Story Behind the Namesake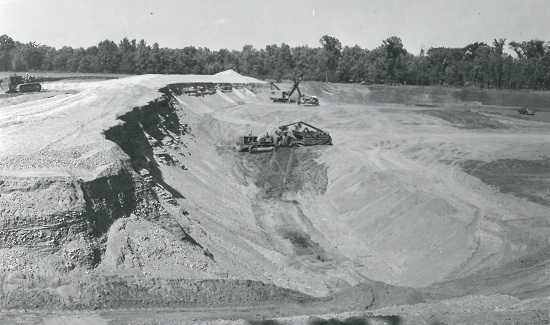 William McMurray was a successful tea merchant and park advisory board member. He was also an extremely generous man, ultimately to the detriment of himself and his company. In 1922, he donated 25 acres of land (bought with borrowed money) to Saint Paul, which became part of Battle Creek Regional Park. By 1944, he'd lost everything but lived quite happily. In an interview with the Pioneer Press, he said "Where is the money? I haven't the slightest idea, but I hope it did some people some good."
Photos:
McMurray Field Plan. Photo: City of St. Paul
McMurray Field Excavation. Photo: City of St. Paul