Business Resources
Ready for Rail
The Business Resource Collaborative created a Ready for Rail website containing information about services and resources — in multiple languages — that helped prepare business and property owners with support services during construction of the Green Line. The Ready for Rail program's goal was to help corridor area businesses and property owners prepare for the impact of the Green Line, survive during periods of construction, and thrive after the line opened in the summer of 2014.
Marketing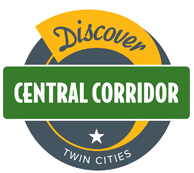 The Discover Central Corridor Campaign is a corridor wide "buy local" initiative that helps connect the community to businesses along the light rail. Read how businesses can access and download a variety of materials that can easily be used to promote and support corridor businesses. Development The Saint Paul Transit-Oriented Guidebook for the Green Line offers a concise overview of the various plans, reports and resources, and helps readers know what questions to ask as they consider investing in the Central Corridor. Loans and Grants During construction phases of the Green Line, loans and grants were made available to help support local businesses. Loans and Grants included:
Planning & Zoning
Our Plans & Policies page provides information on rezonings, completed plans, and current planning activities. Green Line Safety & Rider information It's important to stay safe while the Green Line is operating, stay safe with these tips from Metro Transit. Check here for more information on how to ride the Green Line, or Metro Transitfor general information.