Safe Summer Nights
Safe Summer Nights - Where Police and Community Meet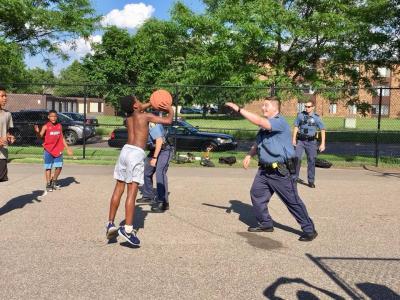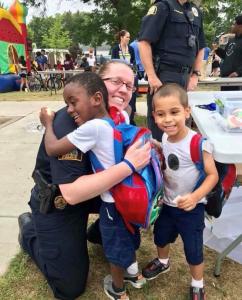 How do you spread safety and goodwill throughout the City of Saint Paul? By firing up the grill of course!
The Safe Summer Nights program is designed to provide opportunities for police officers to become acquainted with residents of the neighborhoods they serve over a meal rather than during times of trouble. The initiative began in 2014 when Safe Summer Nights partnered with the Saint Paul Police Department and the Saint Paul Parks & Recreation Department to host events in Saint Paul that brought neighborhood families and police officers together in a picnic-type setting. Safe Summer Nights help bridge the gap between police and the people they serve. 
Schedule:
The program has been so successful that it generated interest throughout the Metro with events in Saint Paul and eight in surrounding communities. One is a neighborhood barbecue that takes place at various parks around the city. Events begin at 5 p.m. and go to 7 p.m. every Thursday beginning in July and running through August.
Due to the COVID 19 outbreak and Gov. Walz' stay at home order, a number of events have been canceled. Below is the list of events that are still currently scheduled to happen in August:
August 13 Arlington Rec Center 1200 Payne Avenue
August 20 Palace Rec Center 791 Palace Avenue
October 24 Arlington Hills Fall Festival 1200 Payne Ave 1200-1400
The FREE, public events feature food, activities for children and ample opportunities for attendees to meet their Saint Paul police officers. The BearCat vehicle, which is always popular with kids, will be there too. Bouncy houses and climbing walls have also been known to appear, thanks to Saint Paul Parks & Recreation.