Administration-Office of the Chief
ADMINISTRATION-OFFICE OF THE CHIEF
CHIEF OF POLICE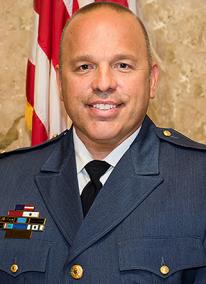 Chief Todd Axtell has been honored to serve the citizens of Saint Paul since 1989. He has risen through the ranks within the Saint Paul Police Department and has served in patrol, investigative and administrative assignments.  In June 2016, Chief Axtell was appointed as Saint Paul's 41st Chief of Police.
In his role as the department's leader, Chief Axtell's main priorities are:
Addressing gun violence,
Diversifying the police department at all ranks, and
Reaching historic levels of community engagement by implementation of a new Community Engagement Unit.
Chief Axtell has a B.A. in criminal justice from Metropolitan State University and holds a Master's Degree in police leadership, administration and education from the University of Saint Thomas in Saint Paul, Minnesota.  He is a graduate of the 207th session of the FBI National Academy and the 47th session of the DEA's Drug Unit Commanders' Academy.
Contact Chief Axtell
Email: Todd.D.Axtell@ci.stpaul.mn.us
651.266.5588
ASSISTANT CHIEF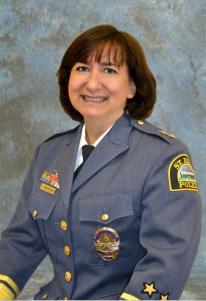 Assistant Chief Kathy Wuorinen oversees the daily operations of the three divisions of the St Paul Police Department, ensuring continuity of services among the divisions. Under her command and control, Assistant Chief Wuorinen is responsible for the oversight of the department's budget along with the Fiscal Affairs and Grants Management units.  Her command responsibilities also include staff study and resource allocation, oversight of all large projects/event planning, which currently involve the development, design and building of the department's new training and Communications Services Unit facilities. Other large scale projects/events include the oversight of the new Body Camera program, new records management system and St Paul's participation in the 2018 Super Bowl.
Assistant Chief Wuorinen is a 28-year veteran of the Saint Paul Police Department who rose through the ranks serving in a wide variety of assignments, including time in patrol, narcotics, juvenile, homicide, administration and internal affairs units.  She has served as the assistant chief since 2010.
Contact Assistant Chief Wuorinen
Email: Kathy.Wuorinen@ci.stpaul.mn.us
651.266.5500
DEPUTY CHIEF OF OPERATIONS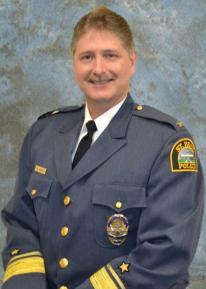 Deputy Chief Matt Toupal oversees the operations functions in the department. Under his command are the three patrol districts (Central, East, West), Watch Commander, Citywide Services (Canine, Mounted Patrol, ACOP, Parking Enforcement, Motors, Traffic & Accident, Volunteer Services, Police Reserves, Permit and Event Planning), Ordnance Disposal Unit, SWAT and Special Operations Unit/Mobile Field Force.
Contact Deputy Chief Toupal
Email: Matt.Toupal@ci.stpaul.mn.us
651.266.5500
DEPUTY CHIEF OF MAJOR CRIMES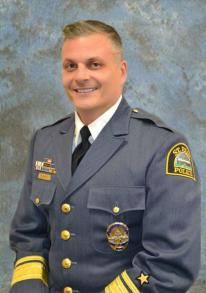 Deputy Chief Paul Iovino oversees the major crime investigation functions in the department. Under his command are Family and Sexual Violence, Property Crimes, Homicide & Robbery, Youth Services, Special Investigations, Gangs, Narcotics & Vice, Safe Streets Task Force, Community Engagement Unit and Chaplains.
Contact Deputy Chief Paul Iovino
Email: Paul.Iovino@ci.stpaul.mn.us
651.266.5500
DEPUTY CHIEF OF SUPPORT SERVICES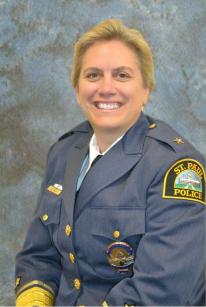 Deputy Chief Mary Nash oversees the support and administrative functions in the department. Under her command are Technology Development & Implementation, Research & Grants, Human Resources, Property & Evidence, Training, Fleet, LGBT Liaison, and Employee Assistance Program.
Contact Deputy Chief Nash
Email: Mary.Nash@ci.stpaul.mn.us
651.266.5500