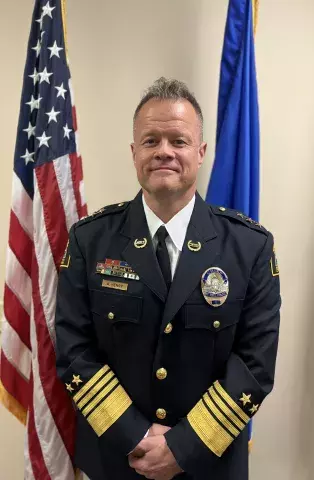 CHIEF OF POLICE
Axel Henry joined the Saint Paul Police Department in 1998, after serving three years with the Roseville Police Department. Over his past 24 years of service in Saint Paul, he has served as a patrol officer, sergeant, commander in Central District, and senior commander of the Eastern District from 2016 to 2019, where he led 105 personnel in service to Saint Paul's busiest police district.  
He has also served in command positions in the Office of the Chief and Family and Sexual Violence Unit and was logistics chief for Saint Paul's emergency response at the start of the pandemic. He currently serves as commander of Narcotics, Financial Intelligence & Human Trafficking, a position he has held since 2019. Through his array of assignments, he has command experience in every division.  
Commander Henry spearheaded the City's body-worn camera program, designed and led the Blue-Print for Safety Program, and has more than 20 years of experience as a trainer and use of force expert.  
Commander Henry holds a bachelor's degree in business administration and accounting, and a master's degree in educational leadership and administration from the University of St. Thomas. He is also a graduate of the FBI National Academy, the Command College at FBI Quantico and University of Virginia Master's Program, and the Wilder Foundation's James P. Shannon Leadership Institute.  
Contact Chief Henry
651.266.5588
---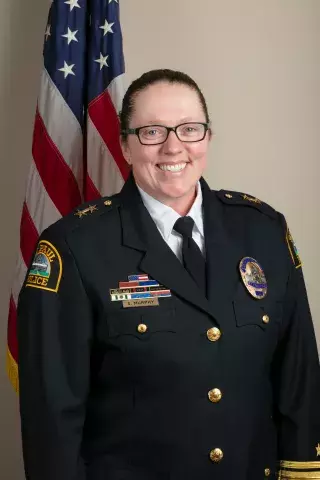 ASSISTANT CHIEF OF POLICE
Assistant Chief Stacy Murphy joined the Saint Paul Police Department in 2002. During her career, she has worked patrol in all three districts; spent time as an inspector in the Chief's Office; served as a sergeant in the juvenile unit, community engagement unit and volunteer services; and was a commander overseeing training. In 2020, she was promoted to Deputy Chief overseeing the Community Engagement Division. Assistant Chief Murphy has also been a member of the SWAT team, led construction of the Richard H. Rowan Public Safety Training Center and taught racial equity.
Contact Assistant Chief Murphy
Email: Stacy.Murphy@ci.stpaul.mn.us   
651.266.5500
---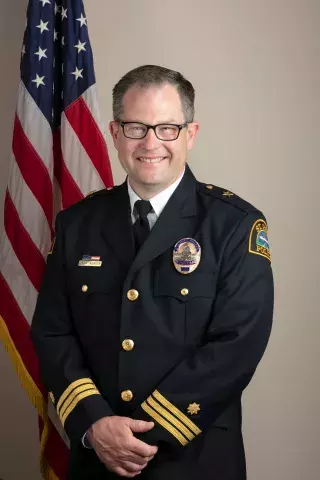 DEPUTY CHIEF OF SUPPORT SERVICES 
Deputy Chief Jack Serier oversees the support and administrative functions in the department.  Under his command are Technology Development & Implementation, Video Management, Crime Analysis, Human Resources, Forensic Services Unit, Property & Evidence, Impound Lot, Fleet, Backgrounds Unit, Training Unit, Health & Wellness, Military Liaison, LGBTQIA+ Liaison, and Employee Assistance Program.
Contact Deputy Chief Serier
Email: Jack.Serier@ci.stpaul.mn.us
651.266.5500
---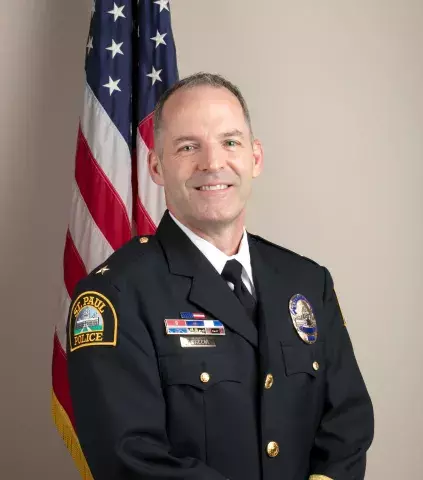 DEPUTY CHIEF OF COMMUNITY ENGAGEMENT
Deputy Chief Troy Greene oversees the new Community Engagement Division which includes Special Operations, Community Partnerships, our Traffic & Pedestrian Safety Unit, Grants Management, Recruitment and Youth Outreach and our Community Outreach And Stabilization Unit (C.O.A.S.T.).
Contact Deputy Chief Greene
Email: Troy.Greene@ci.stpaul.mn.us
651.266.5500
---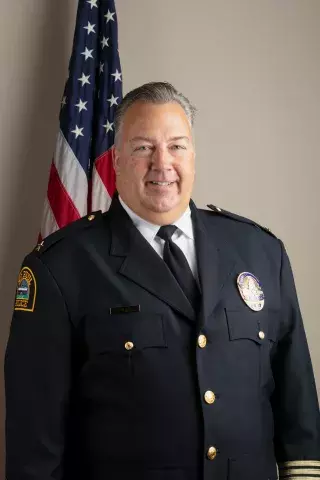 DEPUTY CHIEF OF MAJOR CRIMES
Deputy Chief Paul Ford oversees the major crime investigation functions in the department. Under his command are Family and Sexual Violence, Property Crimes, Homicide & Robbery, Special Investigations, Gangs, Narcotics & Vice, and Safe Streets Task Force.
Contact Deputy Chief Ford
Email: Paul.Ford@ci.stpaul.mn.us
651.266.5500
---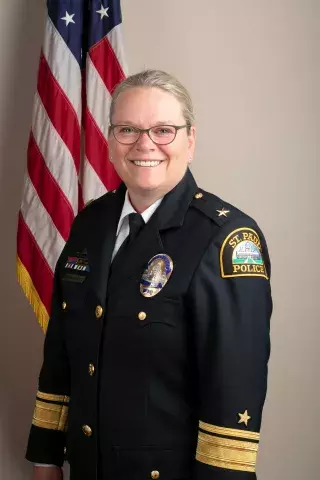 DEPUTY CHIEF OF OPERATIONS
Deputy Chief Julie Maidment oversees the operations functions in the department. Under her command are the three patrol districts (Central, East, West), Watch Commander, Canine Unit, Ordnance Disposal Unit and SWAT.
Contact Deputy Chief Maidment
Email: Julie.Maidment@ci.stpaul.mn.us
651.266.5500