Community Engagement Division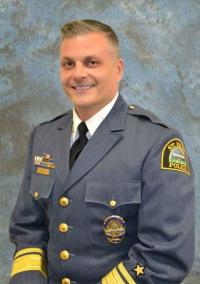 Our new Community Engagement Division is led by Deputy Chief Paul Iovino. 
Deputy Chief Iovino began his career with the SPPD in 1995.  His past assignments include roles as the commander of the Juvenile unit, Training Director,  Gun and Gang unit Commander, Central District Investigative Commander, Senior Commander of the Western District, Interim Assistant Chief of Support Services and Deputy Chief of the Major Crimes Division.
Deputy Chief Iovino has a Bachelor of Science Degree in Law Enforcement from Metropolitan State University, a Master's Degree in Police Leadership, Administration and Education from the University of St. Thomas and a professional degree from Northwestern University's School of Police Staff and Command.
Contact Deputy Chief Iovino at:
651.266.5500
Email
This Division includes:
Traffic and Pedestrian Safety
Youth Outreach and Programming
Community Outreach & Stabilization Unit (C.O.A.S.T.)