City Wide Services
Overview
The City Wide Services Unit is part of the Operations Division of the Saint Paul Police Department and consists of the following seven (7) functions: A Community Outreach Program (A.C.O.P.), the Canine (K-9) Unit, the Community Liaison Officer Program, the Mounted Patrol, the Parking Enforcement Unit, the Traffic and Accident Investigation Unit and the Traffic Enforcement Unit.
The City Wide Services Unit is under the command of Senior Commander Julie Maidment and is based in our facility at 1820 Edgcumbe Road, Saint Paul, MN 55116.  She can be reached at 651-266-5999 or Julie.Maidment@ci.stpaul.mn.us.
Contact Information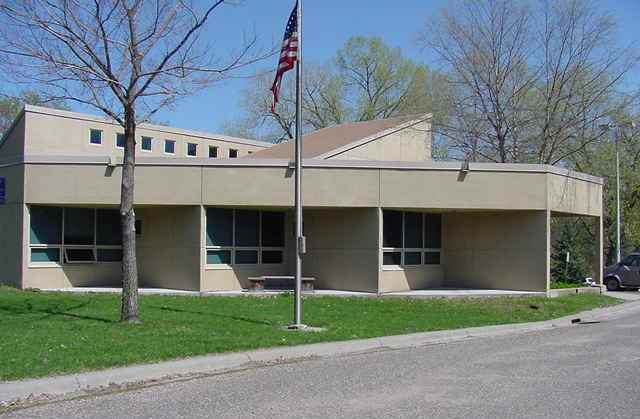 City Wide Services, 1820 Edgcumbe Road
A.C.O.P. 651-558-2305
Canine (K-9) 651-266-5773
Community Liaison Officer Program 651-266-5588
Mounted Patrol 651-266-5921
Parking Enforcement Unit 651-266-5585
Traffic & Accident Investigation 651-266-5722
Traffic Enforcement Unit 651-266-5722
A Community Outreach Program (A.C.O.P.)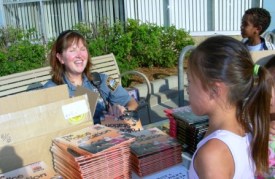 A Community Outreach Program (A.C.O.P.) is essentially a community-based police outreach program with concentrated efforts in the four (4) Saint Paul public housing communities of Dunedin, McDonough, Mount Airy and Roosevelt. A.C.O.P. is a cooperative program, jointly sponsored by the Saint Paul Police Department and the Saint Paul Public Housing Agency.
The A.C.O.P. policing team helps families with law enforcement matters, crisis intervention and family counseling.
A.C.O.P. officers are based at the McDonough Community Center, 1544 Timberlake Road, Saint Paul, MN 55107.
Contact Sergeant Don Grundhauser for more information: 651-558-2305 (Email).
Canine (K-9) Unit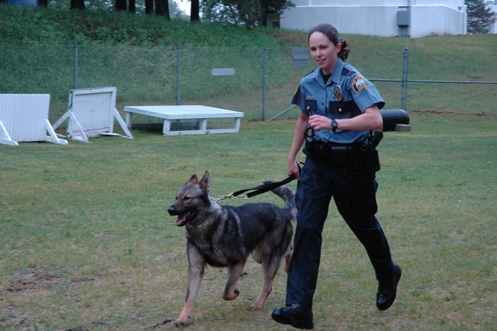 The Saint Paul Police Canine (K-9) Unit is the second oldest police canine organization in the United States. We operate with eighteen (18) Officer/Canine teams and provide 24/7 coverage. The mission of the Canine (K-9) Unit is to support the patrol districts with all patrol functions. In addition to basic patrol dog responsibilities, our canines specialize in: criminal suspect searches/apprehensions, evidence searches, explosive detection, narcotic detection, open area searches, site security and tracking. The Saint Paul Police Department also deploys single purpose canines solely trained for narcotic and explosive detection.
Public education is also an important element of the Canine (K-9) Unit. Officers conduct public demonstrations for neighborhood, civic and community organizations on a regular basis. During the Minnesota State Fair, make sure you visit the Pet Building at 7:00 p.m. almost every night to view our presentation.
The Canine (K-9) Unit is partially supported by the non-profit Saint Paul Police K-9 Foundation, since all canines must currently be purchased. Donated dogs are no longer accepted.
Saint Paul Police canine officers have received over three hundred awards for national, regional, local or departmental recognition of quality police work. Contact Sergeant John Linssen for more information: 651-266-5773 (Email)
Community Liaison Program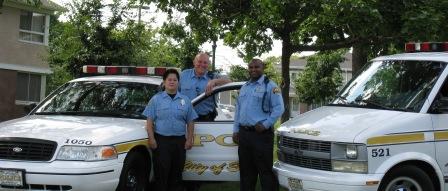 The Community Liaison Officer position is designed for people who are students in a law enforcement program and anticipate becoming sworn members of the Saint Paul Police Department. Once hired, Community Liaison Officers have approximately four (4) years to complete their academic fields and move into the Saint Paul Police Academy.
Community Liaison Officers provide investigative and operational support for various units throughout the Department. One of the criteria for this position is that the employee be bi-lingual. Community Liaison Officers assist in our outreach programs to the diverse populations that live in, work and visit the City of Saint Paul.
Mounted Patrol Unit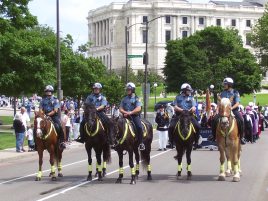 The Mounted Patrol Unit operates full-time and throughout the entire year. The unit is involved in large-scale events, regular patrol and, of course, just meeting the public. Horses have been proven to be effective in crowds, as well as with regular street patrol - and their presence is both friendly in addition to being a valuable patrol asset.
Unit staffing consists of four (4) officers and a sergeant who are assigned full time. The unit has five (5) horses from a variety of breeds. The units horses are primarily donations made to the non profit "friends" organization which helps support unit training.
The unit runs an eight week (320 hour) basic qualification course each spring to train additional riders and assists in training mounted officers from other jurisdictions. Two of the unit members have trained with the Royal Canadian Mounted Police in Ottawa, Canada and competed or attended training at both Regional and National Mounted Police events.
The hours of deployment vary with demands for service. The horses work in all areas of the city from downtown to commercial and residential neighborhoods.
The officers carry trading cards of themselves and their horses, so be sure and ask for one. The officers will allow you to pet the horses, but please ask the officer first and ask where that particular horse likes to be petted.
Remember, when you ask the officers to stop and talk, or if you can pet the horse, they may be on a call for service. Please be understanding if the officers tell you they can not stop because they are working, and be sure to ask again the next time you see them.
Any questions or comments concerning the Saint Paul Mounted Police Unit should be directed to Sergeant Valarie Namen at 651-266-5798 (Email).
Parking Enforcement Unit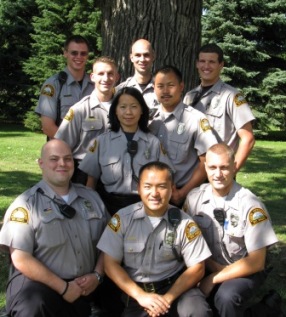 Parking Enforcement is an entry-level law enforcement job. Parking Enforcement Officers (PEOs) have four (4) years from the date of hire to complete a two or four-year degree, the P.O.S.T. Skills Course and become eligible to be licensed after two years. They then have promotional rights to the regular police academy.
PEO shifts cover seven days a week, 24-hours a day. They are non-sworn employees who enforce the City's parking regulations. They also assist police officers with vehicle tows and recovering stolen cars. There are fourteen (14) PEOs currently in the police department.
The Parking Enforcement Unit can be contacted by calling 651-266-5585..
Traffic & Accident Investigation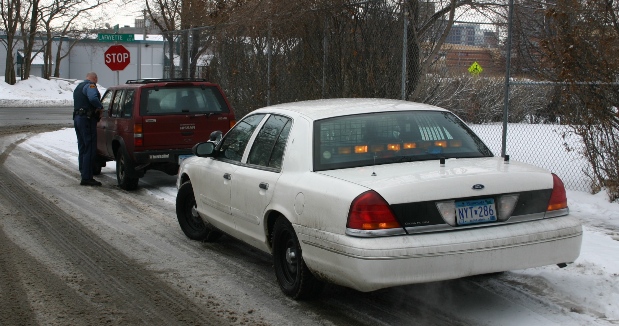 The Traffic & Accident Investigation Unit is responsible for investigations of the 11,000+ vehicle crashes that occur in Saint Paul every year which cause in excess of $98 million dollars of damages. The majority of their work is dedicated to fatal, serious injury and Hit & Run accidents, as well as gross misdemeanor/felony level DWI and fleeing police offenses.
Our investigators specialize in scene processing, accident reconstruction and forensic mapping for court presentations. They serve as subject matter experts and have hosted national seminars in the past. We manage several specialized traffic enforcement programs such as Operation NightCAP, Safe & Sober, and Heavy Enforcement of Aggressive Traffic to improve public safety on our streets.
We are based in the City Wide Services office and can be reached at 651-266-5722 for more information.