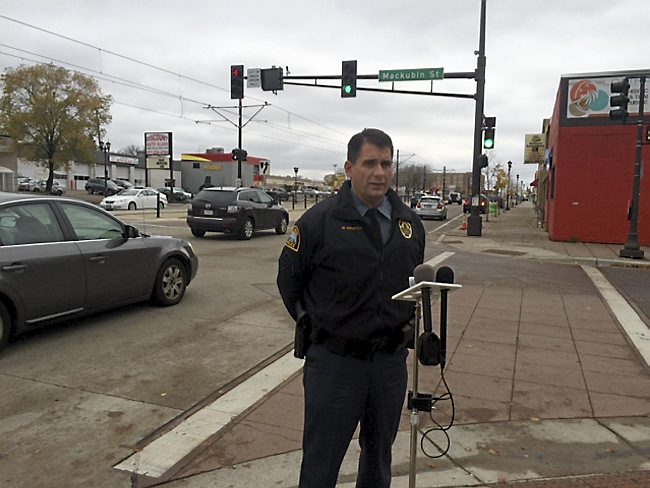 Sgt. Mike Ernster addresses media members near University Avenue and Mackubin Street. The Office of Public Information serves as a liaison between the Saint Paul Police Department (SPPD) and the various communities that its officers and civilian employees serve. The Public Information Coordinator and Officer are responsible for helping to respond to inquiries from community members and media partners while they receive information regarding incidents, SPPD investigations and initiatives.
Steve Linders joined the Saint Paul Police Department in 2014. Over the past 17 years, he has worked in public information, communications and public relations for the University of Minnesota News Service, the Saint Paul Public Schools, Abbott Northwestern Hospital, Target Corporation and William Mitchell College of Law.
Sergeant Mike Ernster grew up in the Frogtown neighborhood of Saint Paul and joined the Saint Paul Police Department in 1994. He started his career as a patrol officer in the Western District before becoming a member of the Canine Unit in 2000. Sgt. Ernster handled two dogs during his canine career and won numerous awards. After leaving canine, he went back to patrol in West District until he was promoted to Sergeant in 2013. As a Sergeant, he served as a patrol supervisor in the city's East Side until the fall of 2015 when he became the Public Information Officer for the the Saint Paul Police Department.
Public Information Resources
Follow us on Facebook:
Follow us on Twitter:
Follow us on Instagram:
SPPD Media communications plan: