Homicide Unit
The Saint Paul Police Homicide Unit phone number is 651-266-5650 – Fax 651-266-5844
Normal business hours are 8:00 AM to 5:00 PM, Monday through Friday.
The Homicide Unit investigates reports of homicides, suicides, unattended deaths, assaults, kidnappings, terroristic threats, obstructing legal process, and several other less common crimes such as: impersonating a police officer, bigamy, certain types of harassment, and stalking. The unit averages 2300 to 3300 cases a year.
The Homicide Unit also has a Cold Case Unit which investigates older unsolved homicide cases. This unit is funded by a federal grant with a focus on the use of DNA evidence to solve old, cold homicides. Several cases are currently being investigated, and one case (the Mark Shemukenas murder from 1977) has been solved, and a suspect (Richard Ireland) has been arrested and charged through the use of DNA evidence.
The Homicide Unit works closely with the SPPD Crime Lab, the Gang and Gun Unit, the Special Investigations Unit, several federal Task Forces, the Ramsey County Attorney's Office, the St. Paul City Attorney's Office, the US Attorney's Office, the Ramsey County Medical Examiner's Office, the Minnesota BCA, Crime Stoppers of MN, and many other units and agencies both within and outside the police department to solve and charge the serious crimes we are tasked with resolving. We also rely greatly on the help and cooperation from the citizens of St. Paul to solve these heinous crimes and keep the city safe for everyone. _________________________________________________________________________________________________________
Restoring hope - Reclaiming life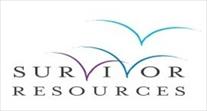 Murder. Suicide. Accidental Death. Events that shatter worlds and turn lives upside down. In the wake of these traumatic incidents, surviving family members and loved ones find themselves totally unprepared for the onslaught of grief, turbulent emotion and heartbreaking realities they must face. There is help. There is hope. There is an understanding resource to guide you through these dark and difficult times - Survivor Resources.
Office - 651-266-5674
Mobile/After hours - 612-961-4770
Crisis intervention * Practical help * Emotional support * Weekly support groups
_________________________________________________________________________________________________________
IMPORTANT CONTACTS:
Crime Victims Reparations Board (victim reparations and burial assistance) 651-207-7300
Ramsey County Domestic Abuse and Harassment Office (Orders for Protection and Harassment) 651-266-5130
Crime Stoppers: CLICK HERE Submit a tip: CLICK HERE
Bureau of Criminal Apprehension: CLICK HERE
Bureau of Criminal Apprehension (Cold Case Unit) CLICK HERE
If you have any information for the Homicide Unit, please use the following e-mail.