Summit Avenue Reconstruction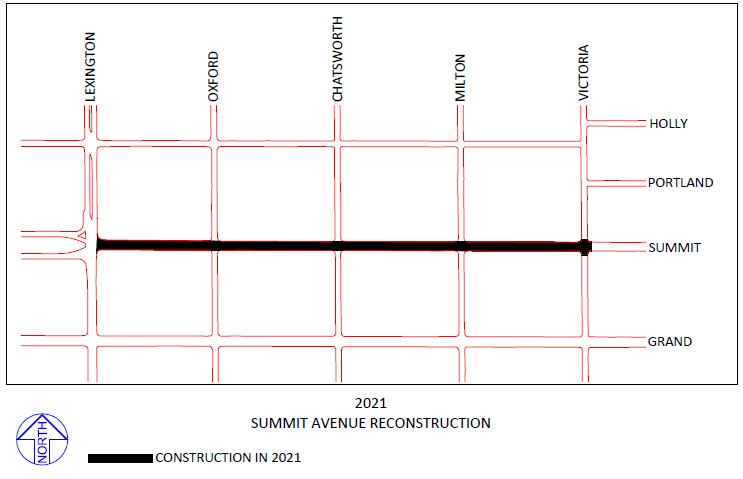 The Summit Avenue Reconstruction project scheduled for 2021 has been postponed.
Instead of Saint Paul Public Works reconstructing a small segment of Summit Avenue, the City will pursue additional public engagement to inform and develop a larger master plan to reimagine the entire Summit Avenue corridor. Some of the key goals to preserve the historic nature of Summit Avenue include keeping mature trees, maintaining parking and improving bike facilities.
Please visit this website for additional information and opportunities to provide input in the future.