Additional Cardboard Recycling
During the holidays, gift boxes, large boxes, and shipping boxes pile up! This extra cardboard can be difficult to fit into your recycling cart and may draw unwanted attention to your home as a target for burglaries. See below for more information on how to recycle excess cardboard.
Seasonal Drop Off
December 4, 2023- January 2, 2024
Saint Paul Police Western Police District
In an effort to prevent burglaries and keep cardboard out of the trash, the Saint Paul Recycling Program has partnered with the Saint Paul Police Department and Eureka Recycling to collect cardboard from December 4, 2023 to January 2, 2024.
Flatten your extra cardboard and drop it off at the Saint Paul Police Western District (389 Hamline Ave. N). The collection dumpster is located in the visitor parking lot. The drop off is open 24/7.
Year-round Drop-off
Open Year-round
309 Como Ave
The Recycling Drop-off Center is open year-round. All cardboard must be flattened.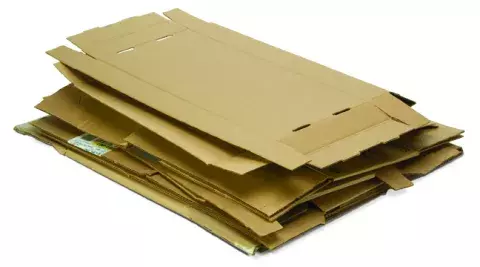 Set Extras Next to Recycling Carts
Extra cardboard may be placed next to your residential recycling cart. cardboard must be flattened and cut to a size that could fit in the cart.