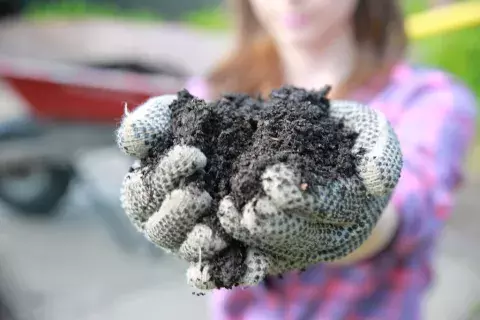 What is Backyard Composting?  
Composting is a process that naturally decomposes (breaks down) organic materials, such as yard waste, fruits, vegetables, and paper towels. Once your food scraps and yard trimming are finished decomposing, the material created is called "compost."
Not only does compost help to decrease the amount of food that you throw in your trash; completed compost can be used to improve soil quality and support plant growth without the use of chemical fertilizers.