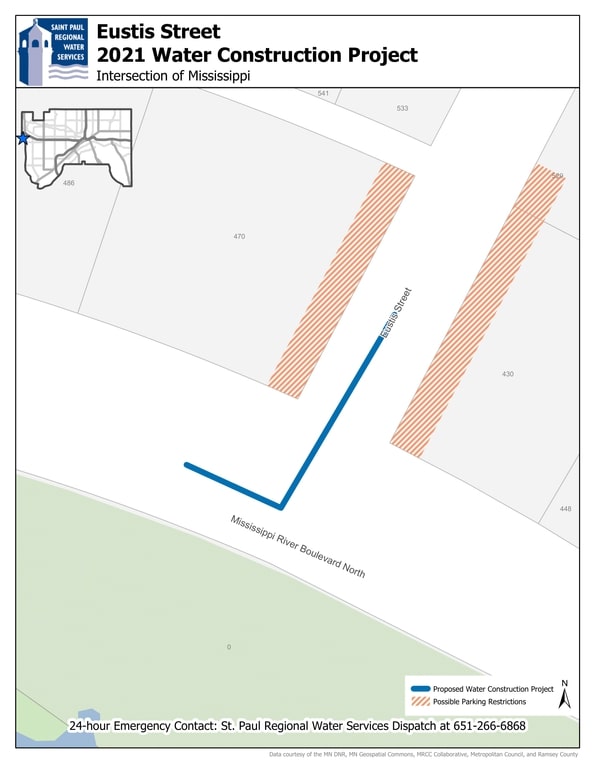 Project Engineer: Kaitlin Swanson 651-266-6289
The original cast iron water main within the project area was installed in 1929 and has experienced repeated main breaks over the years. To continue to ensure the reliability of our system, SPRWS regularly replaces aging infrastructure that may be susceptible to breaking with newer, more dependable infrastructure.
SPRWS will be hiring a contractor to replace the existing 6" cast iron water main with 6" HDPE pipe using a method called pipe bursting.
Project Scope:
Replace 260 ft of 6" water main
Replace valves and hydrants
Restore street pavement as needed
Project Updates
Contractor will be performing pre-work in the project area to prepare for project start later in the construction season. Specific start dates to be determined.
Project Updates
Project delayed to spring of 2022.