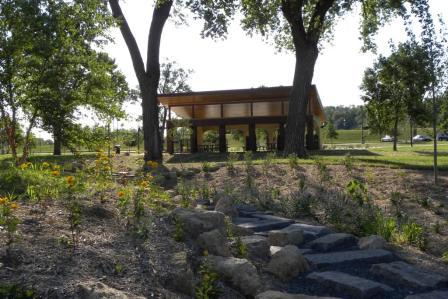 Kelley's Landing, named after the late Tom Kelley, a local champion for preserving land on the Mississippi River, is located just west of the Clarence W. Wigington Pavilion in Harriet Island Regional Park. This beautiful location hosts many wedding ceremonies, reunions, graduation parties, picnics, and more.
2023 Kelley's Landing Permit Application
Please email the Harriet Island Event Office at harrietisland@ci.stpaul.mn.us for availability for this location.