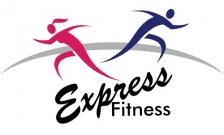 Express Fitness is a low-cost fitness program available at select Saint Paul Parks and Recreation Centers. Participants are encouraged to work at their own pace and will receive one-on-one and group consultation. Each class is designed to educate individuals about health and fitness and how to make the necessary lifestyle changes to remain healthy without straining your wallet. Each class fosters an environment of judgment free support for each member.
During these difficult times, we understand that folks still need to be active, which is more difficult than normal. We are currently looking into adding some digital/virtual content for your use and continued wellness. 
Class Schedule
Winter 2021 schedule coming soon. Check back for updates. 
Rates
$4 per session
$30 for 12 passes
$50 for 20 passes
Senior Fitness classes are free
Classes
Classes are drop-in. No pre-registration is necessary. Classes are subject to change without notice; contact the recreation center to confirm.