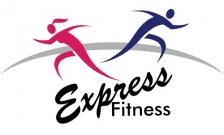 Express Fitness classes are available at select Saint Paul recreation centers. Participants are encouraged to work at their own pace and will receive one-on-one and group consultation. The program is designed to educate individuals about health and fitness and how to make the necessary lifestyle changes to remain healthy without straining your wallet. Each class fosters an environment of judgment free support for each member.
Rates
Class Schedule
Each class is one hour long. Classes are drop-in and payment is taken on site. No pre-registration is necessary. Classes are subject to change without notice; contact the recreation center to confirm.
Langford Park Recreation Center
Zumba at 6:00 p.m. every Monday (1/16/23 - 5/22/23)
North Dale Recreation Center
Zumba at 6:30 p.m. every Wednesday (2/1/23 - 5/24/23)
West Minnehaha Recreation Center
Zumba at 7 p.m. every Monday (1/9/23 - 5/262/23)
Calendar
Use this link for an alternative calendar view or try refreshing the page if you do not see the calendar.