Fitness Center Memberships
Recreation Center Fitness Rooms
Looking for an affordable fitness center membership? A $30 yearly fitness center membership is offered to adults who live or work in Saint Paul. This package will give you access to recreation center fitness rooms and walking tracks.
Register in person at any of the centers listed below to purchase your Fitness Center & Walking Track annual membership. At the time of registration, residents must verify their home address and non-city residents must verify their employment address to receive the $30/year rate.
Fees
$30/year or $3/day for fitness room
$1/day for walking track
$60/year for non-resident fitness room access
Locations
**NOW OPEN: An all new fitness room at Palace Community Center.**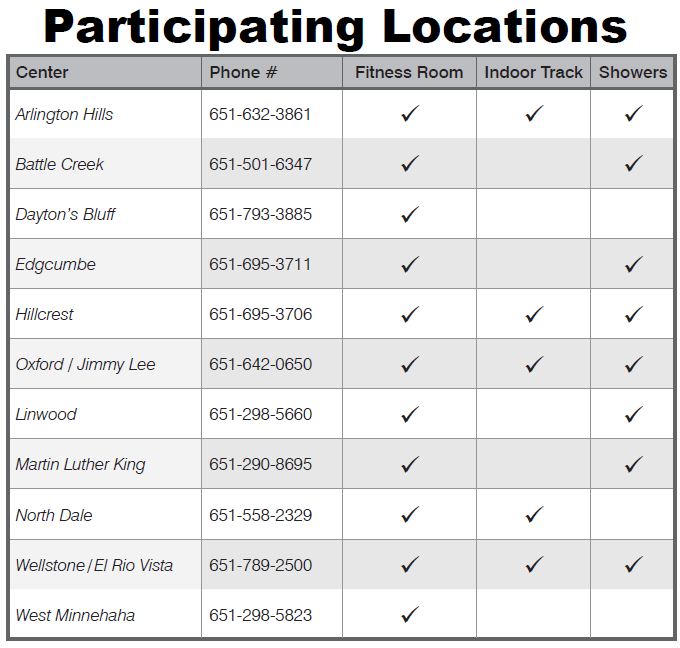 Additionally, to encourage residents to get fit, Saint Paul Parks and Recreation offers a other recreational opportunities such as biking and hiking trails, off-leash dog parks, athletic leagues, group fitness classes, run/walk events, aquatic centers, Fitness in the Parks, and parks, preserves, and other open spaces.