West Minnehaha Recreation Center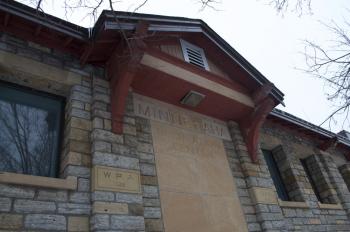 West Minnehaha Recreation Center offers educational programs, after school activities, open gym,  tot time, family events, youth and adult athletics, field rentals, rental space for parties, meetings, and events, and so much more.
Current Activities
Click the activity numbers to register for Minnehaha Recreation Center activities online, or call (651) 298-5823. For all citywide programing, view the seasonal Parks & Recreation Activity Brochure.
Activity#
Activity Name
Ages
Day
Time
Start Date
End Date
Cost
18843
9U Spring Pick-Up Basketball
8y - 9y
T
5:45pm - 7pm
10-May-17
7-Jun-17
$10
8736
Adult Badminton
18y - adult
T, Th
6pm - 9pm
29-Dec-16
8-Jun-17
$3/session
6110
Chicago Style Steppin' Dance
18y - adult
W
6:30pm - 9pm
4-Jan-17
19-Apr-17
$8
7636
Frogtown Spring Egg Hunt
5y - 11y
F
5pm - 6pm
14-Apr-17
14-Apr-17
free
18984
Midwest Soldier Drill Team
6y - 13y
T
6pm - 8pm
1-Nov-16
17-Jan-17
$25 Reg Fee / $10 per mo
16246
Senior Recreation
55y +
F
10am - 12pm
13-Jan-17
2-Jun-17
free
18160
Spring Blast
6y - 11y
M, T, W, Th, F
1pm - 4pm
3-Apr-17
7-Apr-17
free
16095
Teen First Group
13y - 17y
M, T, W, Th,
3pm - 7pm
6-Jan-17
25-Mar-17
free
16450
Winter Blast
6y - 12y
T, W, Th, F
1pm - 4pm
27-Dec-16
30-Dec-16
free
*
Senior Group (Cards, games, coffee)
50+
F
11am - 12pm
3rd Friday of each month
free
Details
Rec Check
Grades 1-5
M, T, W, Th, F
3pm-6pm
SPPS school days
free
*
Tot Time
0y-5y
W, F
10am - 12pm
Ongoing
 
free
19134
Bass Fishing Outing
All
Sa
8:30am-12pm
10-June-17
10-June-17
Free
7636
Spring Egg Hunt @ Hancock
5y - 12y
Sa
11am-1pm
15-April-17
15-April-17
Free
*Call (651) 298-5823 for details.
Parks & Recreation Activity Brochure (PDF)
Sports Registration
Amenities
Indoor Amenities:
Craft Room (Large)
Fitness Center
Gym (Large)
Handball Court
Kitchen
Meeting Room (Large)
Multipurpose Room
Outdoor Amenities:
Baseball Field
Basketball Court
(2) Football Fields
Picnic Area
Playground
Soccer Field
(4) Softball Fields
(2) Tennis Courts
Rentals & Reservations
For field reservations or to reserve space at this facility, call (651) 298-5823.
For terms and conditions, rental rates, and applications, see Recreation Center Rentals.
Stay Connected
We want to hear from you!
If you have any questions, programming ideas, or suggestions please contact Victor Mister at victor.mister@ci.stpaul.mn.us or 651-642-0650.