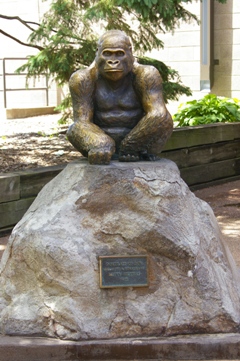 Artist Name: Betty Sievert 
Media: Bronze; Base: Stone
Date Created: 1/1/1982
Location: Como Zoo
History: Betty Sievert donated this bronze portrait in memory of Don, a popular gorilla, to the Como Park Zoo in 1982.  His statue now provides a popular location for family pictures.  
Betty Sievert also illustrates children's books.