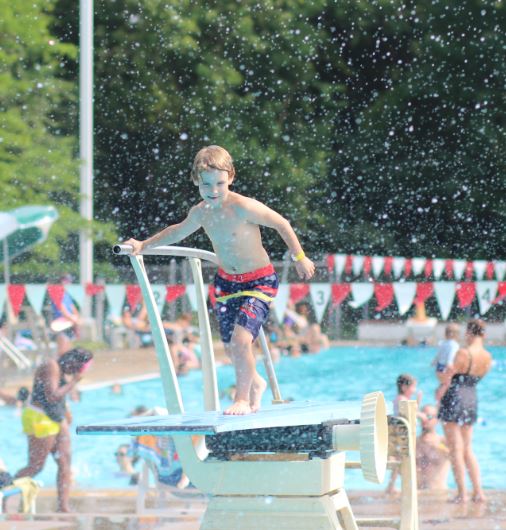 We continue to monitor public health guidelines and look forward to a day when we can safely reopen our aquatics facilities, however Como Regional Park Pool and Highland Park Aquatic Center will not open this summer. The ability to safely operate our outdoor pools requires a rigorous hiring and lifeguard training process that needs to start in early March to be successful. Additionally, our service model does not easily allow us to start and stop services should the 'Stay Safe MN' dials determined by the State of Minnesota fluctuate throughout the summer. We are continuing to explore other cooling options across the city and will provide more information as those decisions are made. We understand these changes may cause inconvenience to our residents and appreciate the impact these closures have for many in our community. We are exploring other ways for our residents to safely cool off. Visit www.stpaul.gov/parks-covid19 for updates. 
About Highland Park Aquatic Center
Highland Park Aquatic Center offers a two-story water slide, lap swim pool, children's splash pad, diving boards, aquatic climbing wall, party rentals, concessions, swimming lessons and more.
Swimming Lessons
Amenities and Features
50-Meter, 8-Lane Lap Pool
Equipment Available for Lap Swim & Water Aerobics
Life jackets Available to Rent for Free
Children's Activity Pool with Age-Appropriate Features
Prehistoric Whale Bone Splash Pad
Aquatic Climbing Wall
One-Meter Diving Boards (2)
Drop Slides (2)
Large Two-Story Water Slide (1)
Men's, Women's, and Family Locker Rooms
Concessions
Designated Eating Areas
Cabana Shelters Available for Rent for Parties
Admission Fees
Daily Fees
 
Under 48"
$6
Over 48"
$7
Family (up to 5 members)
$24
*Each Additional Member
$4
Deck Fee (non-swimming)
$4
Infant (Under 1 year old)
Free
Daily Group Rates (10+ People)*
 
Under 48"
$5
Over 48"
$6
*Groups of 25+ can get an additional $.50 off per ticket if they call ahead. 
Hours
Closed for the 2019 season.
Punch Cards & Memberships
Do you love Como Regional Park Pool, Great River Water Park, and Highland Park Aquatic Center? Consider purchasing a membership or punch card for discounted admission rates!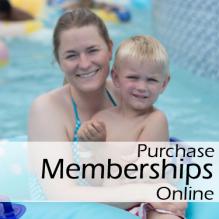 Family Fun & Fitness Fridays
Admission is just $2 on June 21, July 19 & August 16, 2019!