Natural Resources
About Saint Paul Natural Resources
The Natural Resources Section of Saint Paul Parks and Recreation maintains hundreds of thousands of trees, dozens and dozens of gardens, and an assortment of other natural areas, sanctuaries, and parkways around the city. Natural Resources also helps to make Saint Paul the most livable city in America through its Environmental Education program, through its many volunteers, and through securing crucial grants necessary to maintaining a vital environment.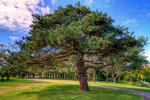 Responsible for over 125,000 boulevard and park trees throughout the city, Forestry uses best management practices in order to conserve and manage Saint Paul's urban forest.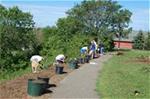 Make a difference and volunteer! Help care for Saint Paul Parks through one-time and/or recurring volunteer opportunities!
Come experience the elements! Explore the outdoors and learn about the urban environment we share with diverse groups of birds, pollinators, and much more!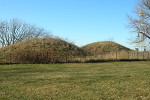 Learn about the various ways Saint Paul's Environmental Services Unit collaborates with citizens, nonprofits, and governmental agencies to protect, enhance and provide access to the City's natural areas!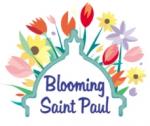 Please join us in keeping Saint Paul beautiful by maintaining our public art and gardens! Here you will learn more about the Blooming Saint Paul Program that helps keep Saint Paul a colorful and vibrant place to live, work, and visit!
---
Saint Paul Natural Resources Newsletter
Sign up for the quarterly e-newsletter, which includes updates and news from each of the sections above, including information about Saint Paul Natural Resources' pollinator protection efforts.