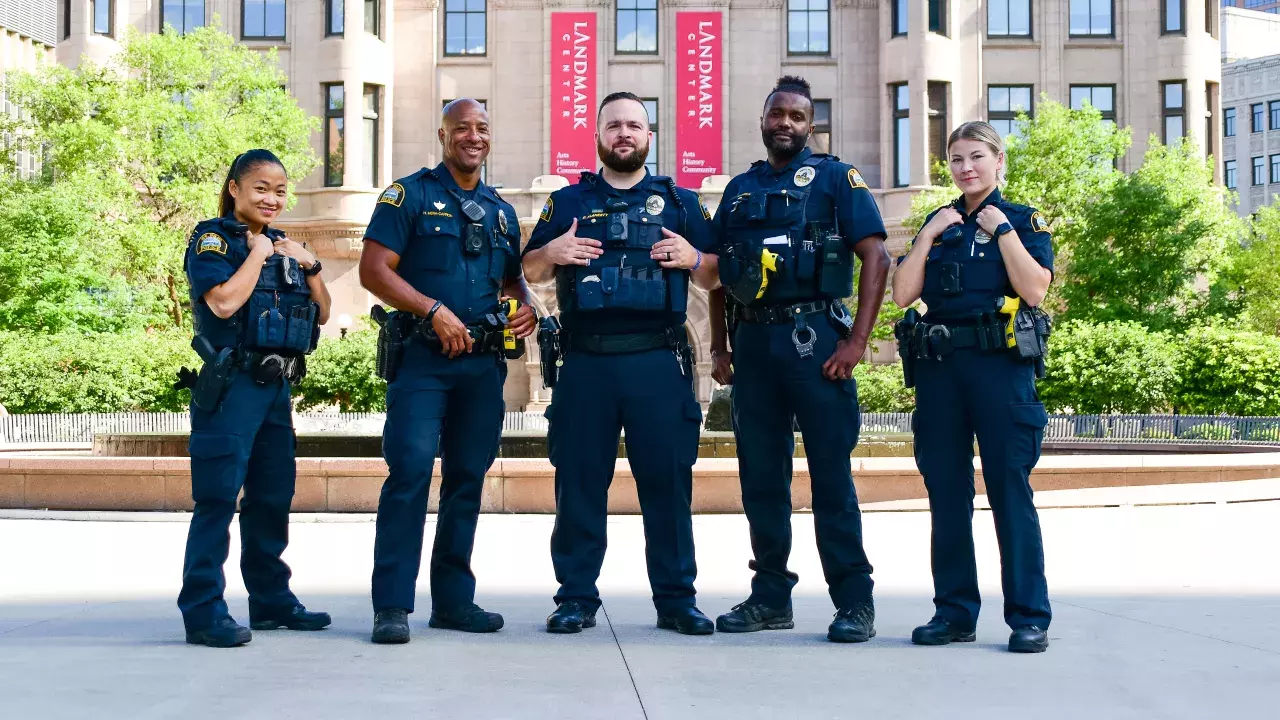 JOIN THE SAINT PAUL POLICE DEPARTMENT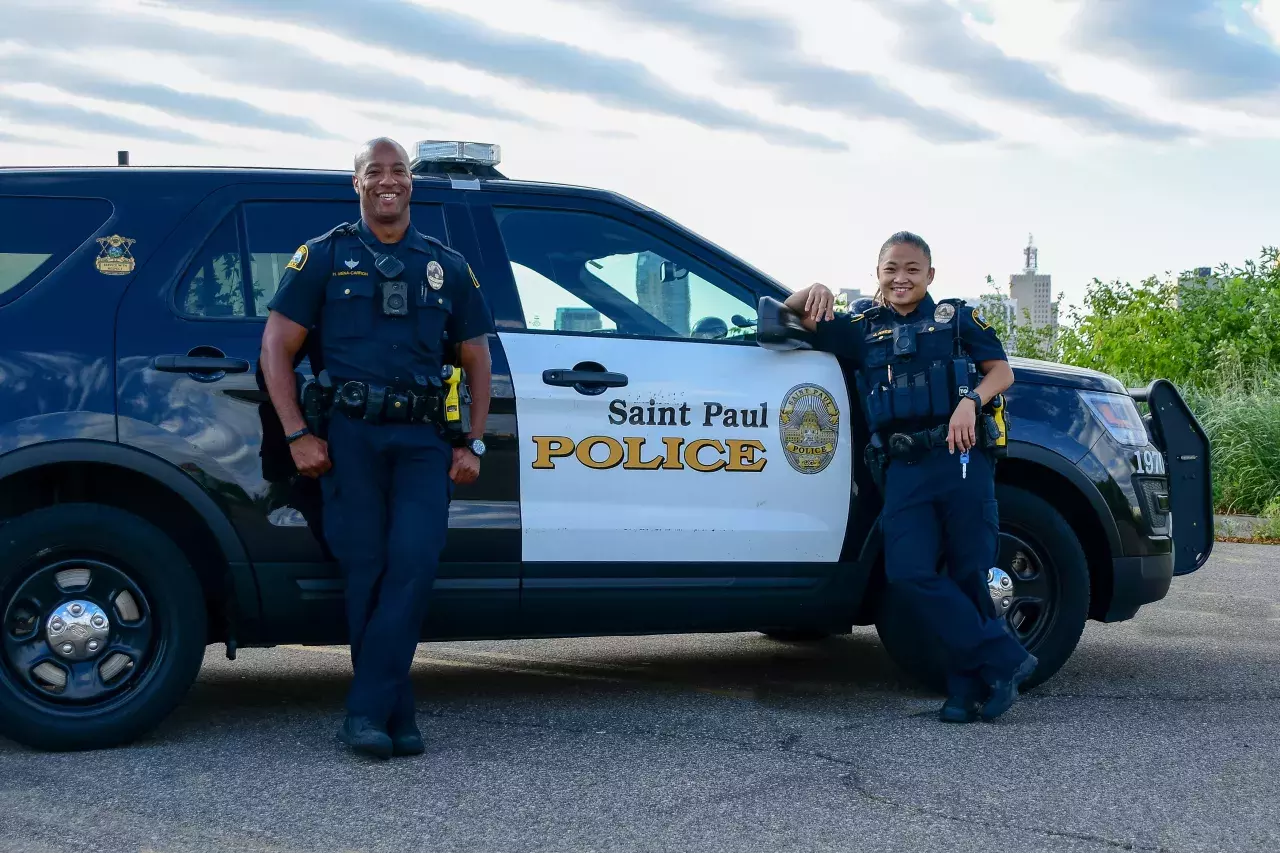 Be YOU With Us
The Saint Paul Police Department is hiring individuals with a guardian mindset to serve our community. As Minnesota's capital city police department, we pride ourselves on providing trusted service with respect to all who live, work, and visit Saint Paul. We've been on the cutting edge of safer and modernized training standards, de-escalation tools, and embedding social workers within our department to better respond to calls involving mental illness--and we're continuing on our forward-thinking path. Most importantly, we want applicants to bring their own unique experiences, cultures, and talents to the City of Saint Paul. Be YOU with US.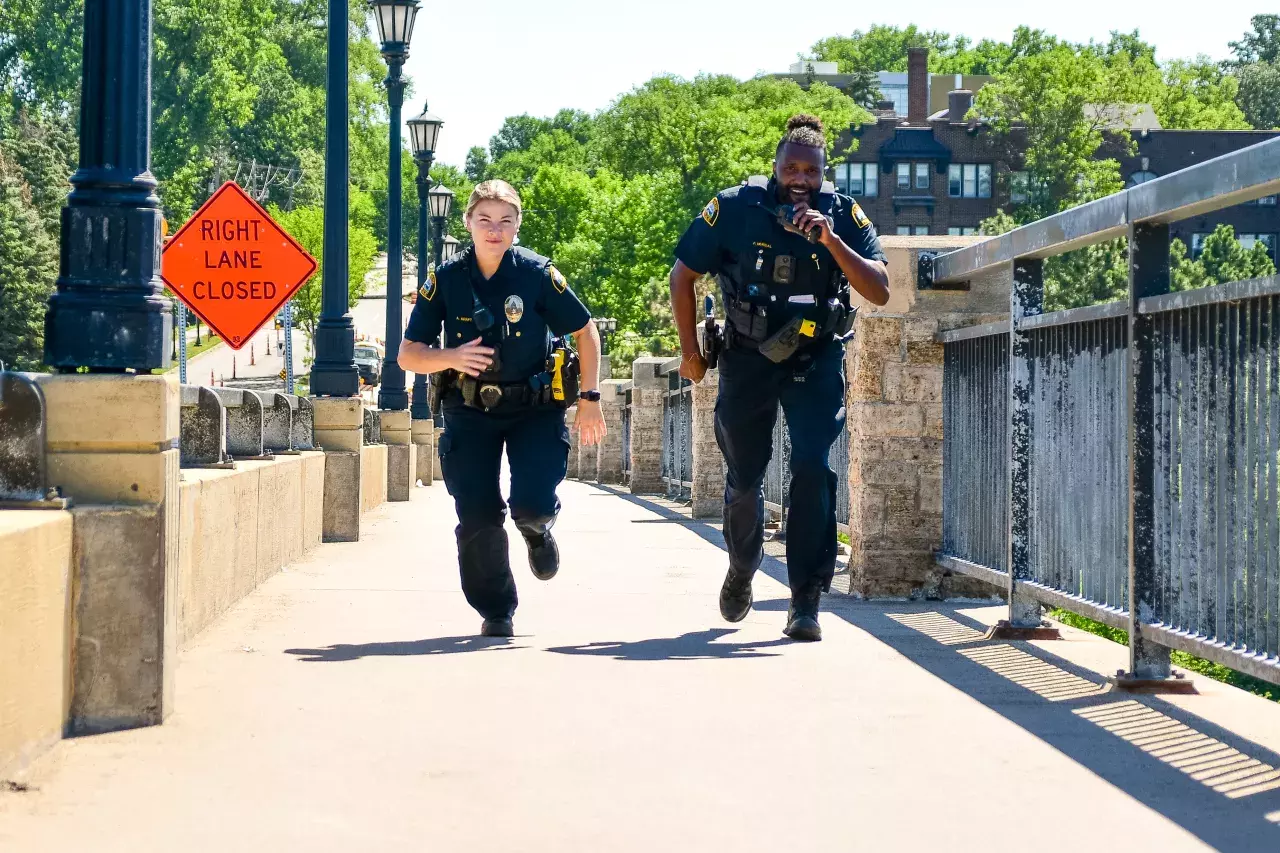 Opportunities are Endless
With more than thirty specialty units, there are plenty of opportunities to advance your career. Forensic Services, Special Investigations, Community Outreach and Stabilization, SWAT, Youth Outreach and Programming, Homicide, Criminal Intelligence, Canine, Crisis Negotiation, Property Crimes, Training and more. 
Saint Paul is the home of the Capital, CHS Field, Xcel Energy Center, Allianz Field, and so much more. Each day, thousands of people gather, work and live in this city of vibrant culture and strong community partnerships. There are neighborhoods, lakes, a charming downtown, and many different aspects to this saintly city to make every shift unique.
Check out our drone video!
Hiring Timeline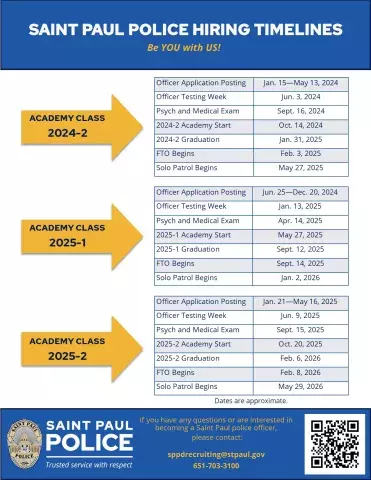 Contact Us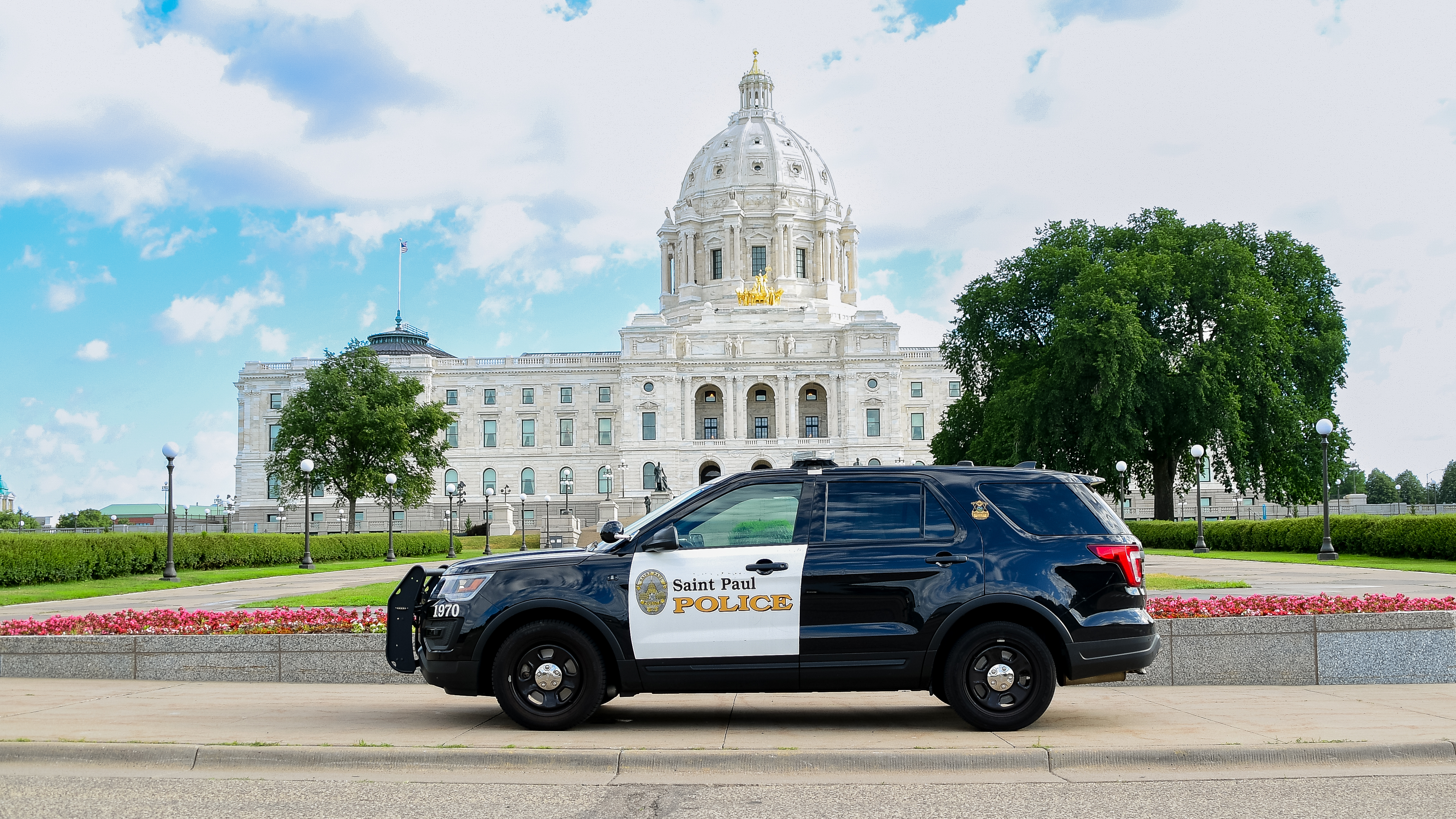 SPPD Recruitment Team
If you have questions or want to talk to someone about the on-boarding process, please contact Sergeant Kou Yang at:
651-703-3100 or sppdrecruiting@stpaul.gov
Frequently Asked Questions
Interested in becoming a Saint Paul police officer? Here are some frequently asked questions.