Reuse
On This Page:
Choose to Reuse
Twin Cities Free Market
Fix-It Clinics
Additional Resources
---
Choose to Reuse
Reduce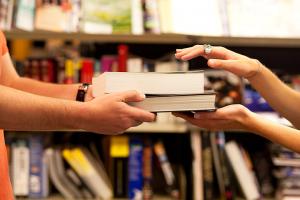 Consider renting tools for home projects, lawn and garden equipment, party supplies, and camping and recreational gear. Borrow a book, CD or DVD at a Public Library instead of buying your own copy.
Visit the MN Tool Library   St. Paul Public Libraries
Reuse
Organize a community exchange at a local school, community center or a place of worship. Visit garage sales, estate sales, or auctions. Consignment shops and thrift stores are great places to find bargains and sell reusable goods. 
Twin Cities Free Market   HeroSearch.org    Choose to Reuse
Repair

Try to repair an item before throwing it away. Repairs can be less expensive than replacement and can improve the performance, safety, and/or efficiency of a product.
Ramsey County Fix-it Clinics   Right to Repair
---
Twin Cities Free Market 
The Twin Cities Free Market is Eureka Recycling's resident-to-resident reuse program. This interactive website allows people to list or search for FREE items in an effort to reduce the amount of goods being thrown away. Almost anything reusable can be posted on the Free Market, including:
Appliances (air conditioners, microwaves, washers/dryers)

Children's Items (bunk beds, furniture, toys)

Electronics (cameras, computers, TVs, DVD players)

Furniture (chairs, couches, desks, tables)

Home Decor (carpets, lamps, rugs)

Home Renovation (cabinets, lumber, shingles, sinks)

Lawn & Garden (compost, lawn mowers, patio bricks)

Musical Instruments (band & orchestra equipment, pianos, guitars)

Pet Equipment (aquariums, cages, dog houses, food bowls)

Recreation & Exercise (bicycles, camping gear, exercise & sports equipment)
 Visit the Twin Cities Free Market!
---
Opt Out of Phone Books
Did you know that each year, virgin paper production for U.S. phone books chops down 4.68 million trees?  That's about 14 football fields of forests every day.  Visit www.yellowpagesoptout.com to quickly and easily opt out of phone book delivery.  
---
Fix It Clinics
Fix-It Clinics are sponsored by Ramsey County, where residents can bring in small household appliances, clothing, electronics, mobile devices and more to receive free guided assistance from volunteers with repair skills to disassemble, troubleshoot and fix items.
Fix-It Clinics build community connections and reduce the number of repairable objects that are thrown in the trash.
---
Additional Resources
Hennepin County: Choose to Reuse Website 
Minnesota Pollution Control Agency: Reduce, Reuse, Prevent 
Ramsey County: A to Z Disposal Guide 
Rethink Recycling: Donation and Resale Opportunities 
Freecycle.org: Website