Ownership and Location of Your Private Sewer Line
If your private sewer line is backing up, call should Sewer Utility Service Desk at (651)-266-6234.
As shown in the illustration below, your private sewer line extends from your home's foundation and includes its connection to the city's sewer main. Property owners are responsible for the maintenance and repair of their private sewer line.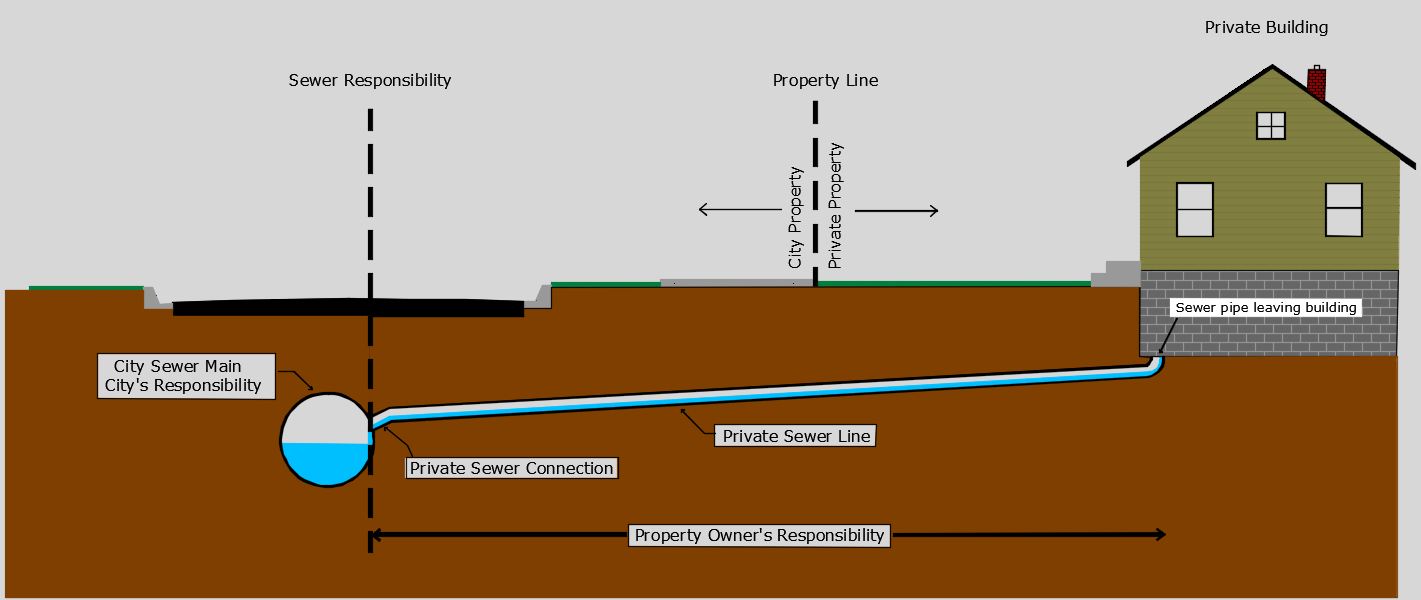 Helpful Links
These documents are PDF's if you need assistance reading or accessing these documents please call (651) 266-6234.