If your private sewer line is backing up, your first call should be to our Service Desk at (651)-266-6234.
Ownership and Location of Your Private Sewer Line
As shown in the illustration below, your private sewer line extends from your home's foundation and includes its connection to the city's sewer main.  Property owners in the city of Saint Paul are responsible for the maintenance and repair of their private sewer lines.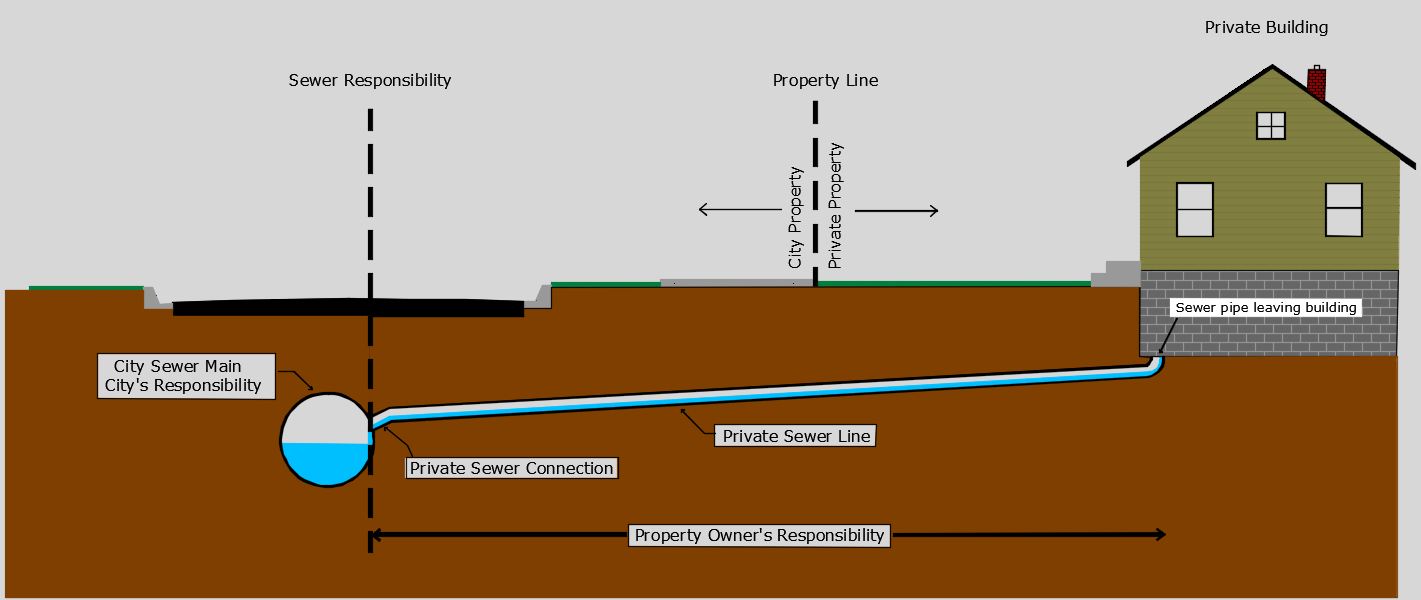 Helpful Links
These documents are PDF's if you need assistance reading or accessing these documents please call (651) 266-6234.
Contractors Who Televise Private Sewer Lines
All Licensed House Drain Contractors
Sewer Assessment Program Notification Form  Note: This form was previously named Decline of Sewer Assessment Form
Deferment of Special Assessment