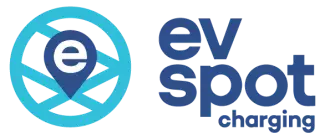 With 70 EV Spots planned in the network, there's a place to recharge near you.
Each EV Spot has two dedicated charging spaces for personal vehicles, and two spaces for Evie Carshare vehicles.
Pay at the chargers with a credit card or download the ZEFNET Charge app to charge your own vehicle, or sign up at Evie Carshare or download the Evie Carshare app to use one our carshare vehicles.
For the updated map, please use Plugshare.
 
Public charging rates
| | | |
| --- | --- | --- |
| | Level 2 | DCFC (fast charging) |
| Per kWh rate – Daytime | $0.25 | $0.35 |
| Per kWh rate – Overnight (9am-9pm) | $0.23 | $0.33 |
| Per session connection fee | $1.25 | $2.50 |
| Dwell time penalty for staying beyond posted time limit | $0.1667 per minute ($10/hour)-- maximum $50 per session | $0.25 per minute ($15/hour)-- maximum $50 per session |
Information about the chargers
The level 2 chargers in the EV Spot Network feature an LED strip at the top of the charger for each plug. The following is a key for how to interpret the colors:
Blue - car is plugged in, not charging
Green - charger is available/ready to charge
Orange - car is charging
Red - Don't park/charge here; charger is inoperative or there's a street maintenance operation forthcoming at this location
Note that chargers will be tested in English upon installation, and additional languages will be added once testing is completed.
The electric vehicle charging equipment for this project is provided by ZEF Energy.