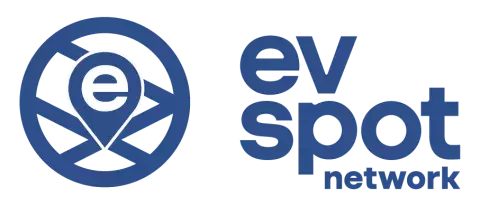 Sign up for project updates here.
The EV Spot Network (formerly referred to as the Twin Cities Electric Vehicle Mobility Network, and referred to as such in documents throughout this site) is a project being developed by the City of Saint Paul, City of Minneapolis, HOURCAR, and Xcel Energy to create a network of electric vehicle charging hubs throughout the Twin Cities and make electric vehicles publicly available through a car-sharing service.
EV Spot Charging

: The charging hubs will be located on public roadways throughout Saint Paul and Minneapolis and operated by the cities. Each charging hub will be available for users to plug in the shared electric vehicles, as well as for members of the public to charge privately-owned electric vehicles.

Evie Carsharing Service

:  HOURCAR, a local car-sharing nonprofit, will operate the new car-sharing service called Evie. For the first time in the Twin Cities, this car-sharing service will use an all-electric, one-way, semi free-floating model. That means that you can pick up car, drive where you need to go, and park the car on the street anywhere within the service area. If the vehicle is below a certain amount of charge, or it's nearing overnight hours, you'll be encouraged to return it to one of the charging hubs.
Taking public transit, biking, and walking are still the most sustainable ways to get around, but some trips are too long or inconvenient to access without a car. This car-sharing service offers a new option to make a sustainable transportation choice, complementing public transit and the Twin Cities' network of biking and walking paths.
The service also offers its members reliable car access without the cost of car ownership. You can use car-share for trips whenever you need a car, or have it be a back-up option for when other transportation methods aren't as convenient or accessible. Pay by the minute, hour, or day -- review the rates here. You won't need to pay for parking, insurance, or charging for the trip.
Previous survey has been closed.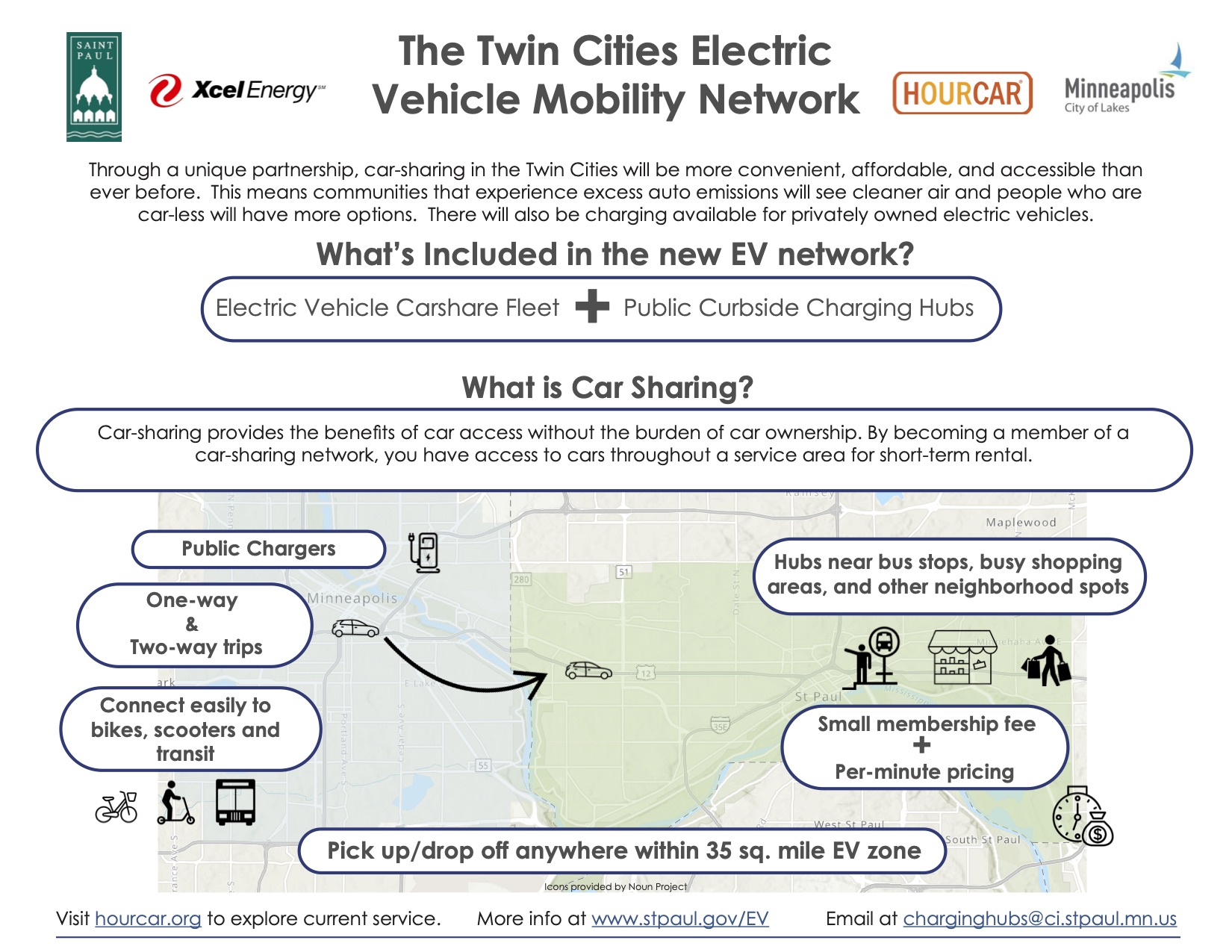 Evie Carsharing Overview
Similar to renting a car, using a car-sharing service lets you access a vehicle without having to own one. You share the fleet of cars with your community, so each time you use the service you will likely be using a different car. Unlike with traditional car rentals, if you use the EV Spot Network, you will be able to pick up one of many cars parked within the service area any time of day or night. The cars will be available at curbside locations around the city, some plugged in at charging hubs and some just parked on the street by others who are using the service too.
Car-sharing makes car access a community resource, helping people save money, reducing air pollution, and lowering traffic congestion and parking demand in the area. For every car-sharing vehicle available in a community, the people of that community purchase 8 to 11 fewer cars than they did before. This lowers local air pollution and greenhouse gas emissions, protecting public health and helping slow climate change.