The Special Operations Unit is led by Senior Commander Troy Greene.
Troy Greene
651.266.6696
This unit includes:
Mobile Field Force
Intel Collection & Analysis
Protest Response
Special Events & Permitting
The Special Operations Unit processes special event and block club party permits.  If you're interested in hosting an event, please check our Special Events and Permitting page for more information.
The Traffic and Pedestrian Safety Unit is under the leadership of Commander Sheila Lambie.  She may be reached at 651.266.6181 or Sheila.Lambie@ci.stpaul.mn.us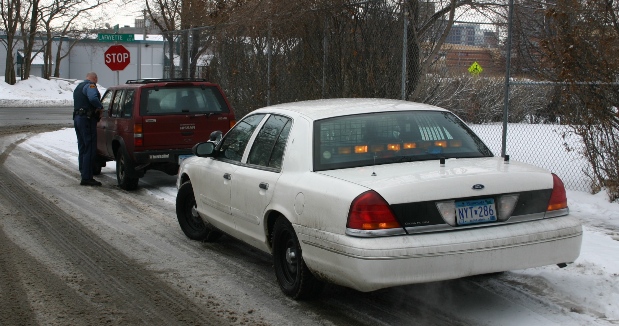 The Traffic & Accident Investigation Unit is responsible for investigations of the 11,000+ vehicle crashes that occur in Saint Paul every year which cause in excess of $98 million dollars of damages. The majority of their work is dedicated to fatal, serious injury and Hit & Run accidents, as well as gross misdemeanor/felony level DWI and fleeing police offenses.
Our investigators specialize in scene processing, accident reconstruction and forensic mapping for court presentations. They serve as subject matter experts and have hosted national seminars in the past. We manage several specialized traffic enforcement programs such as Operation NightCAP, Safe & Sober, and Heavy Enforcement of Aggressive Traffic to improve public safety on our streets.
We can be reached at 651-266-5722 for more information.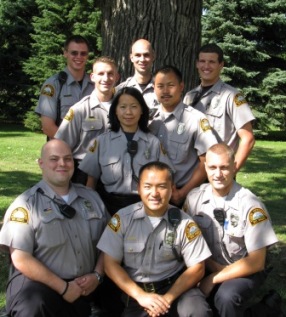 Parking Enforcement is an entry-level law enforcement job. Parking Enforcement Officers (PEOs) have four (4) years from the date of hire to complete a two or four-year degree, the P.O.S.T. Skills Course and become eligible to be licensed after two years. They then have promotional rights to the regular police academy.
PEO shifts cover seven days a week, 24-hours a day. They are non-sworn employees who enforce the City's parking regulations. They also assist police officers with vehicle tows and recovering stolen cars. There are fourteen (14) PEOs currently in the police department.
The Parking Enforcement Unit can be contacted by calling 651-266-5446
Saint Paul Police Department works in collaboration with Emergency Management on an as needed basis. The mission of Emergency Management is to build, sustain and improve our community's capability to mitigate against, prepare for, respond to and recover from threatened or actual disasters, whether natural or man-made and acts of terrorism.  We accomplish this by working with our partner agencies and organizations.  This mission ensures that Saint Paul remains the "Most Livable City in America."