Citywide Drop-Off Events
The city partners with local district councils to organize annual community drop-off events for residents to properly dispose of large refuse items, recyclable materials not collected in the curbside program and share usable goods with others. 
Volunteers are always needed! Volunteers receive snacks, complimentary lunch, and a voucher to dispose of one load for free. Call the organizing district council listed below to participate.
2018 Events Summary     2019 Drop off Event Mailer     Accepted Items and Fees
---
Dates and Locations
There are no more drop-off events scheduled for 2019. Please check back on this page for 2020 dates and locations.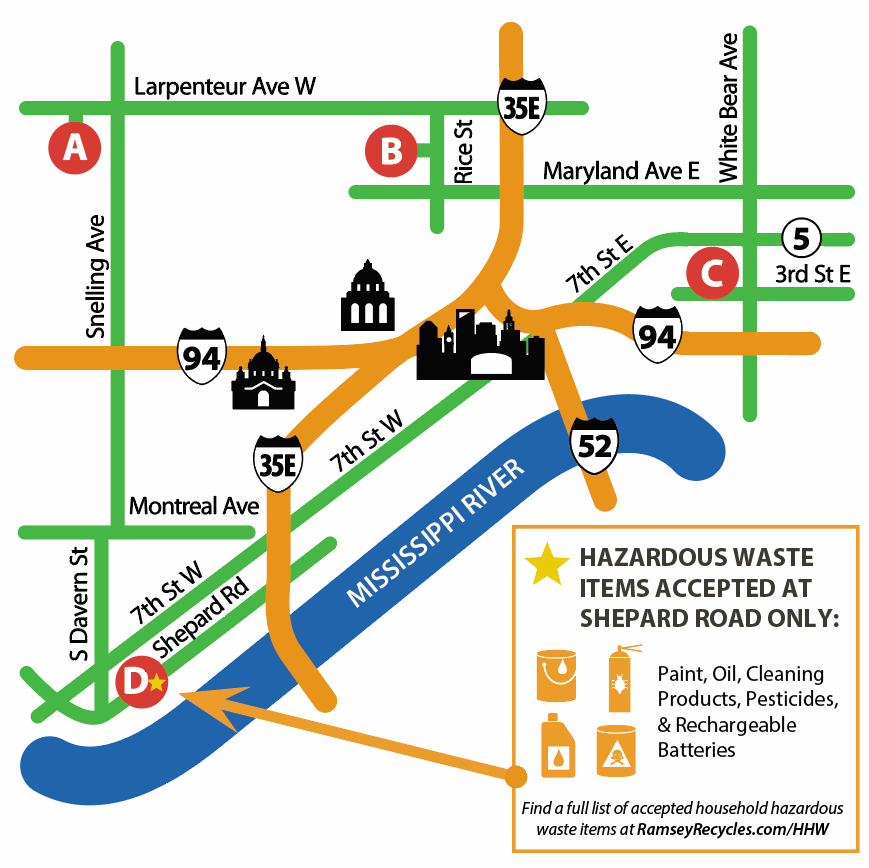 ---
Accepted Items
General refuse, household construction and demolition, scrap metal and concrete will be charged by the size of your load. If you only have bulky items or items that require special handling (listed below) you will be charge for those only. If you have a mixed load, you will be charged for both.
Cash or check only, please! We do not accept cards.