Accepted Materials

Saint Paul has a single-sort recycling system, which means residents can put all recyclable materials into one cart.  For more information download the 2020 All In Recycling Guide.
English  Somali    ​Espanol    Karen    Hmoob
---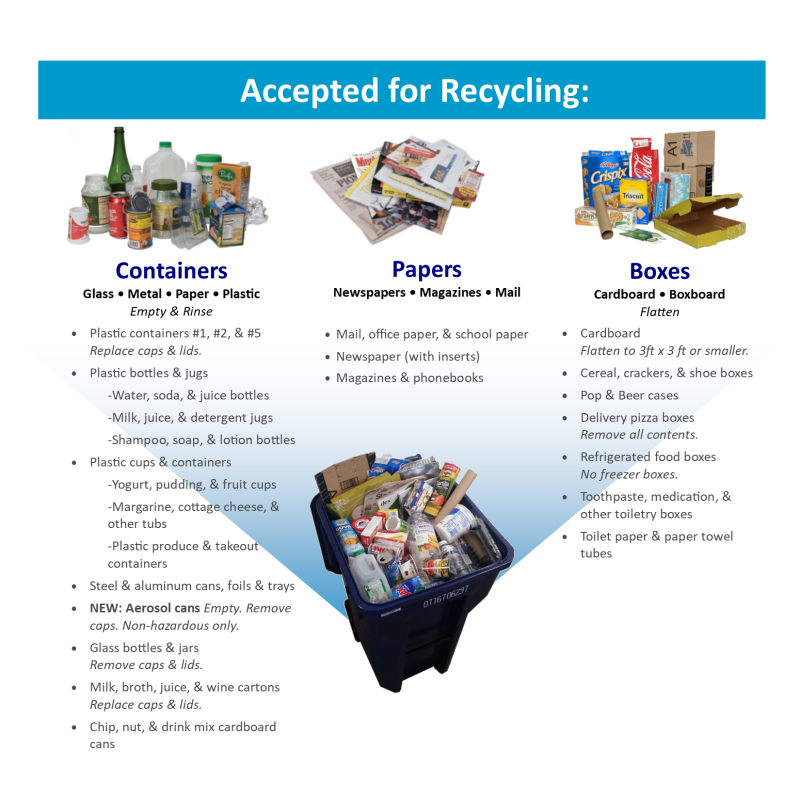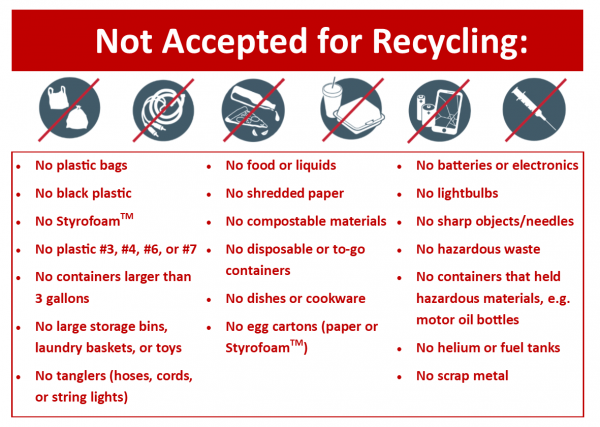 For more disposal options, visit RamseyRecycles.com
---
New in 2020 
Clothes/linens and shredded paper are no longer accepted in the residential collection program. Do not place these items in your recycling cart. 
Clothes and Linens:
For donation opportunities, visit the Ramsey County Reuse and Donation page.
Shredded Paper:
Recycle Smart. Shredded paper is no longer accepted in the residential recycling program. When placed in your recycling cart, shredded paper most often does not get recycled due to its very small size and can be a contaminant for other materials in the recycling process. Keep your paper shredding to a minimum. Paper for shredding is typically accepted at our Citywide Drop off Events. You can also refer to the Ramsey County AtoZ Recycling and Disposal Guide for disposal options.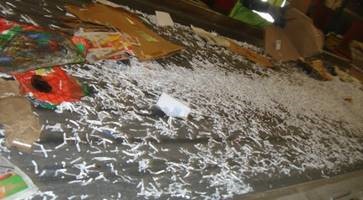 Updated: July 15, 2020