Accepted Materials

Saint Paul has a single-sort recycling system, which means residents can put all recyclable materials into one cart.  For more information download the 2019 All In Recycling Guide.
---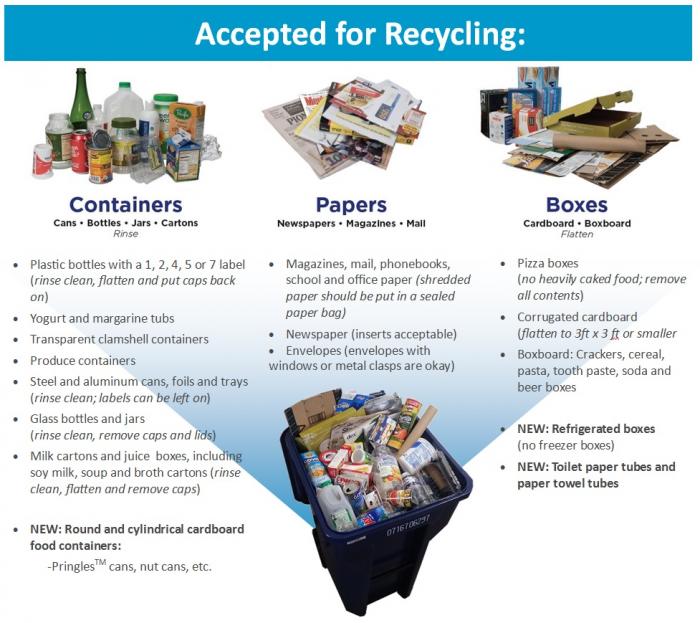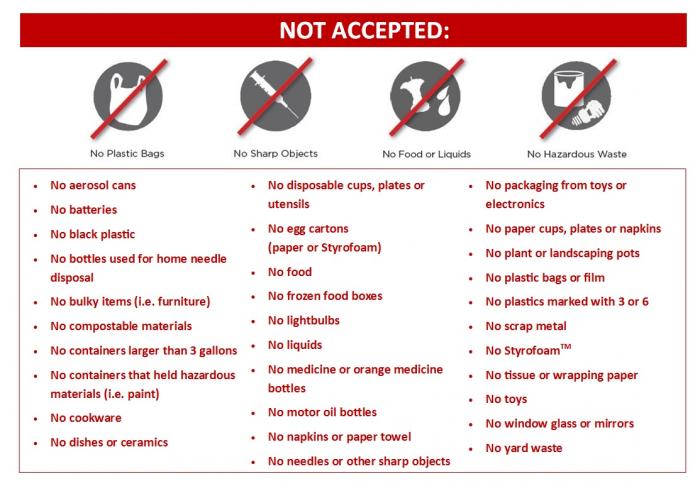 For more disposal options, visit RamseyRecycles.com
---
Recycling Clothes and Linens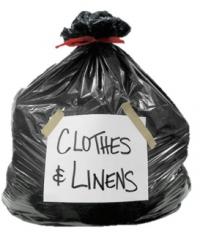 Clothes and linens are accepted in the Saint Paul residential recycling program. Items accepted include:
Linens (towels, sheets, blankets, curtains, tablecloths)
Clothes and miscellaneous accessories (examples: belts, coats, hats, gloves, shoes, and boots)
Clean fabric scraps and rags
No wet or dirty clothes
Instructions for Recycling Clothes and Linens:
Place items in a sturdy plastic  bag (must be 30-gallon size or smaller).
Fasten the bag tightly so items will not get wet or fall out.
Clearly mark the bag "CLOTHES & LINENS" so the drivers can see the bag is for recycling, not garbage.
Place your bag next to your cart by 7 a.m. on your recycling collection day.
Do not put any other recycling in plastic bags. 
PLEASE NOTE: Clothes and linens are now collected by a different truck, after the collection of your regular recyclables. Please leave your bags of clothes and linens out for collection even if they have not been collected at the same time as your cart. Someone will be returning for them!