Norton Street Water Main Replacement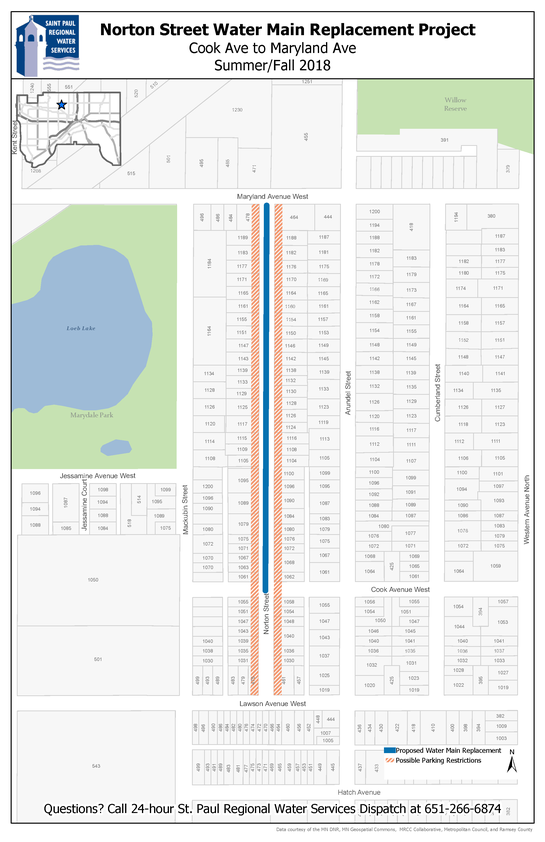 SPRWS will be hiring a contractor to replace the water main below Norton Street during the summer of 2019.  The existing water main was installed in 1925.  Replacing this water main will help SPRWS continue to provide consistent, reliable service to residents of Norton Street and the surrounding area.
Project Scope:
Replace approximately 1,300 feet of 6" water main with new, 8" main
Replace valves and hydrants
Restore street pavement, curb, and sidewalk as needed
Project Updates
Wednesday, July 10, 2019
Norton Street has been repaved and regular traffic access has been restored.
Restoration work is still forthcoming. During restoration work, the contractor will be replacing damaged grass, sidewalk, etc.
Please be conscious of continued parking restrictions on Norton Street. The Contractor will remove "No Parking" signs when they have completed restoration work.
Thursday, June 20, 2019
Only a handful of service connections remain before all water main replacement work on Norton Street will be completed.
In coming days, the contractor will be preparing the roadway for pavement. Additionally, another contractor will be mobilizing to the site to replace removed portions of concrete curbing and sidewalk.
Paving for Norton Street has been scheduled for July 3rd. During paving work access to the project area will be limited. More information will be shared prior to the start of paving work.