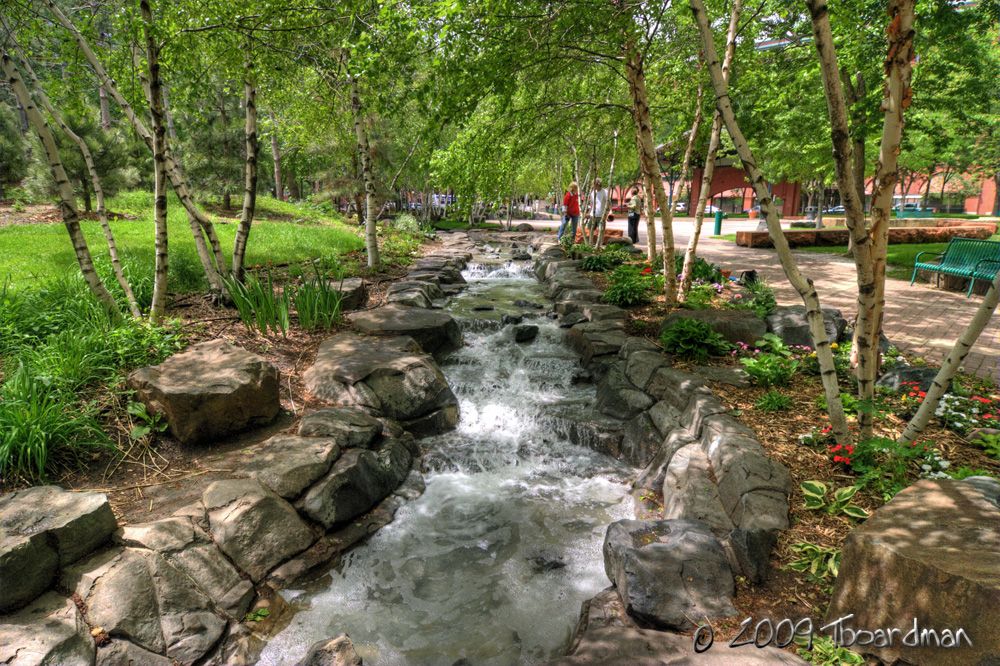 Mears Park is located in the heart of downtown Saint Paul's Lowertown district. The park has a covered band shell with electricity, seasonal flower gardens, and a beautiful stream running diagonally through the park. It is home to many concerts, events and festivals throughout the year. Note:  The possession or consumption of alcohol is prohibited in this park.
Rentals & Reservations
Residents of the City of Saint Paul proper may apply for a permit on the first business day in January.  Non-Residents may apply for a permit the first business day in February for reservations in that calendar year.  Please call the Park Permit Office at 651-266-6400 for more information or to make a reservation. Office hours are 7:00 a.m. to 3:30 p.m., Monday through Friday.
Parking
There is no reserved parking.  Street parking is available throughout downtown.
Park Security
For more information about park security, visit the park security website or call Parkwatch at (651) 646-3535.
Fitness in the Parks
Fitness in the Parks is a free outdoor exercise program offered throughout the summer. Classes are open to all ages and no registration is necessary.