Using your Wheeled, Lidded Cart for Recycling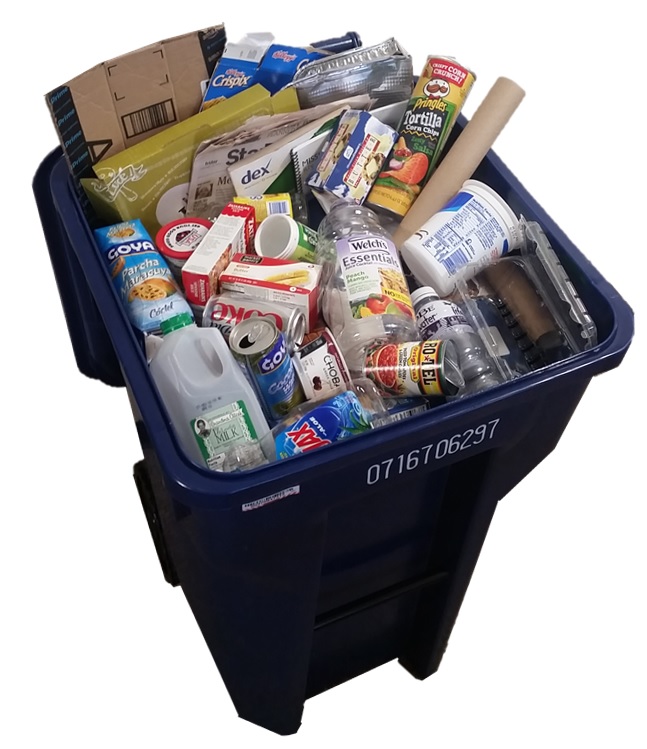 Set out your recyclables in your new recycling cart for collection. We no longer accept recyclables in blue curbside bins, other containers, or paper bags outside of the cart. 
Set out your recycling cart by 6:00 a.m. along the edge of the alley or curb with arrows on the top lid facing out. 
Make sure snow is cleared away from the recycling cart. Do not place in or on a snow bank, or in standing water (to prevent your cart from freezing to the ground in the winter). 
Do not place the cart on or behind any retaining wall, inside a fence or behind a car.
Place your recycling cart at least two feet away from objects such as your garage, trash cart, trees, fences, etc.
All material must fit loosely inside your cart with the lid closed. Do not place extra cardboard next to your cart.
Remember to remove your cart from the curb after collection. 
How big is the cart?
All households received a 64-gallon cart at the start of the program. If you would like to try a smaller (32-gallon) or larger (95-gallon) cart you may request a switch by calling Eureka Recycling at 651-222-7678. One switch will be allowed at no charge.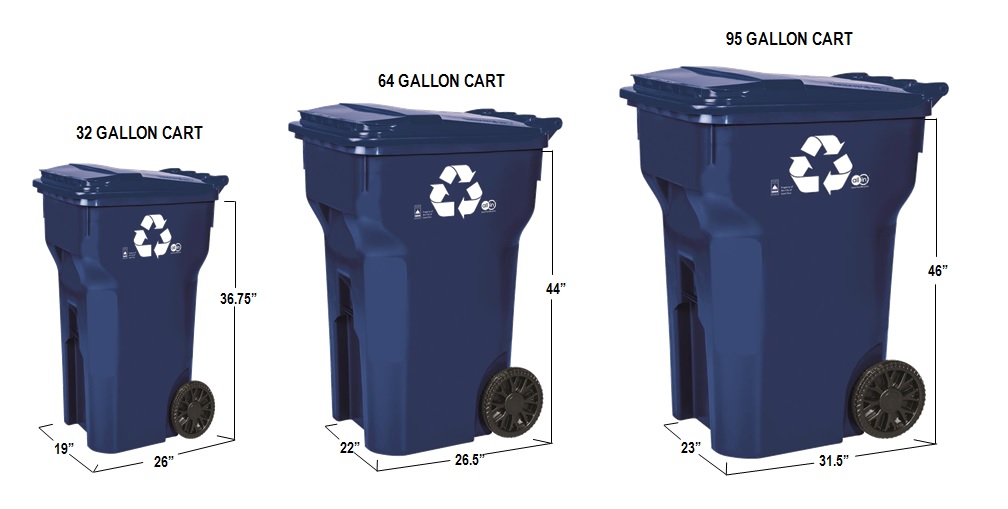 See this chart for a full spectrum of cart sizes and their dimensions.