Midway Peace Park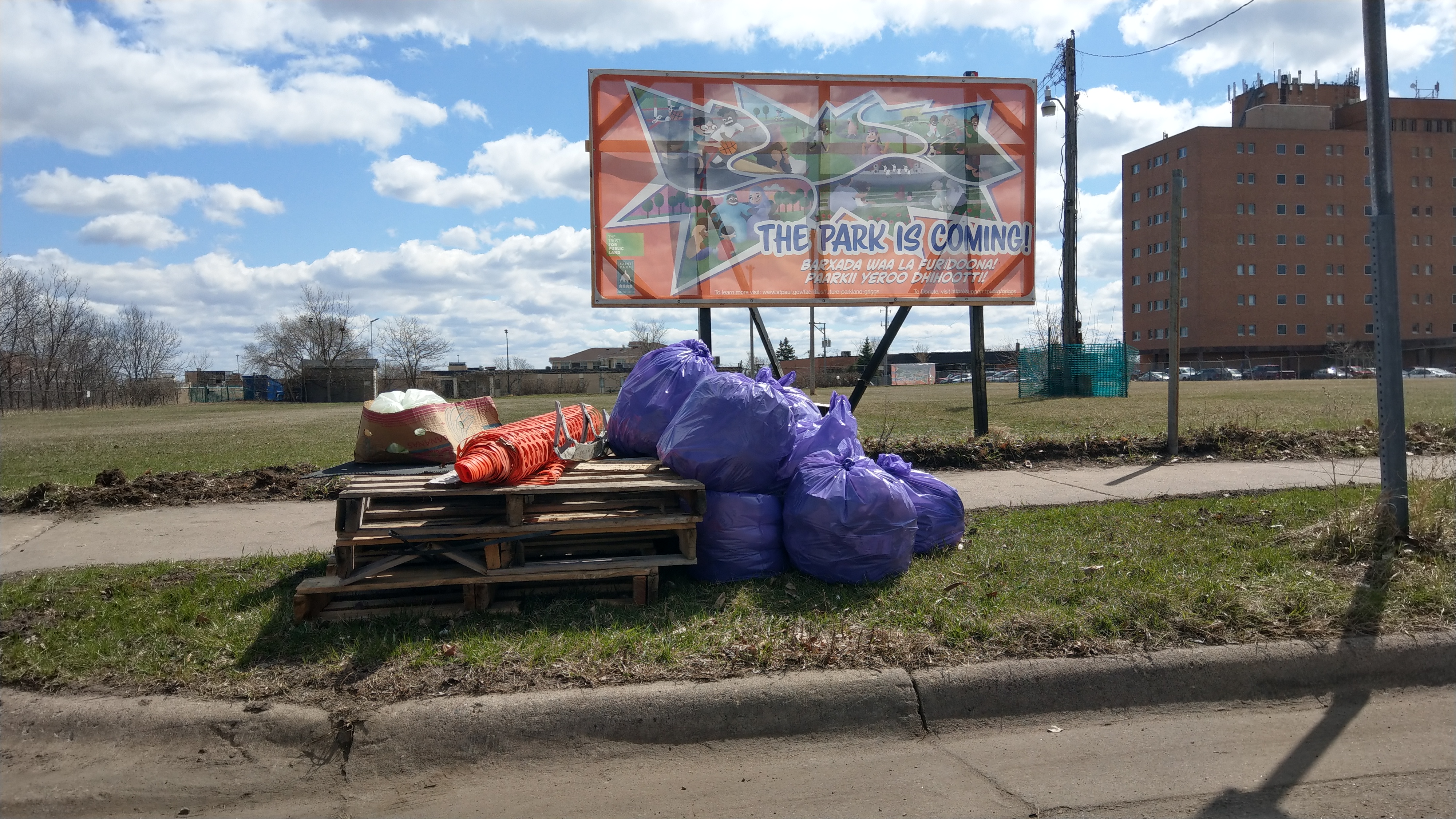 Overview
A new neighborhood park is coming to an undeveloped area in the Midway, on Griggs Street between Lexington and Hamline Avenues. This area is diverse, but recognized as being park-poor. Midway Peace Park (formerly referred to as the Park at Griggs) is part of the City of St. Paul's long-term vision to create vibrant outdoor gathering spaces that strengthen community connections along the Green Line. The park will serve both as a destination along the Green Line, which has few parks along its route, and as an important local park for the neighborhood, the Gordon Parks High School, High School for the Recording Arts, and residents of the adjacent Skyline Tower.
The Trust for Public Land acquired three parcels of land from separate landowners and conveyed them to the City of St. Paul in early 2016. Funding came from private funds raised by the Trust for Public land and the city's 8-80 Vitality Fund.
Over the last couple of years, The Trust for Public Land has engaged the community through "park listening" and raised funds to develop the park. To guide the creation of the park, a creative community engagement approach has been utilized -- a cooperative, community-based process that focuses on identifying the cultural and neighborhood values and desired park features that will inform the design of the park.
Project Updates
Design Advisory Committee Meetings
Meetings are held near the future park, and are open to the public. Committee members were invited in the spring of 2019 and serve as representatives from nearby apartment buildings, businesses, and neighborhood councils. Please join the committee on the following dates, or come to the July Open House (date tbd):
Project Leadership & Key Partners
The City of Saint Paul Parks and Recreation Department and Trust for Public Land are sharing leadership of this project, however the City is responsible for construction.  Other partners include Union Park District Council, Gordon Parks High School, Lexington-Hamline Community Council, CommonBond Communities, and many others.
Do you want to support building the park? https://support.tpl.org/Griggs   
Past Milestones
2014 – Park area included in Greening the Green Line Guidebook
2015-2017 – Community engagement and park listening
December 2015 – First two parcels of land acquired by The Trust for Public Land
February 2016 – Final parcel of land acquired by The Trust for Public Land with private funds and all three parcels donated to the City of Saint Paul
Anticipated Timeline
Complete fundraising – early 2018
Determine name for the park with community input – October 2017 – January 2018
Midway Peace Park name adopted by City Council - March 21, 2018
Design Advisory Committee will hold three meetings to determine park program, components, and design layout - March - June 2018
Open House to show refined park concept – early August 2018 (check back for exact date and time)
Park construction – summer 2019
Check back for more updates.