Fitness Classes
Fitness Classes at Parks and Recreation Centers
Saint Paul Parks and Recreation offers free and low cost group fitness classes at our local recreation centers, as well as the free  Fitness in the Parks program during the warmer months. Classes include yoga, Pilates, boot camp, Zumba, senior fitness, and more. Class offerings vary by center. Classes are subject to change without notice and not all classes are listed on this page. Call your local recreation center for a full listing of available classes. Browse upcoming group fitness classes on the calendar below or in our seasonal brochure.
Schedule
Express Fitness
Express Fitness is a new, low-cost fitness program available at select Saint Paul Parks and Recreation Centers. Participants are encouraged to work at their own pace and will receive one-on-one and group consultation. Each class is designed to educate individuals about health and fitness and how to make the necessary lifestyle changes to remain healthy without straining your wallet. Each class fosters an environment of judgment free support for each member. Classes include yoga, Zumba, senior chair yoga, Total Body Fitness and more. Express Fitness is available for ages 13+.
For more information on Express Fitness, contact Gregory Dodd at Gregory.Dodd@ci.stpaul.mn.us or 651-789-3691.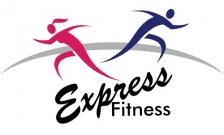 Rates
$3 per session
$30 for 12 passes
$50 for 20 passes
*All senior classes at Arlington Hills Community Center are free
---