Garbage Service Billing Process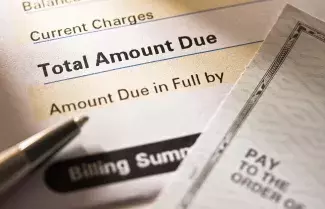 Haulers mail out invoices on the 5th day of the first month of quarterly service (January, April, July, and October). The invoice covers the next three months. Ex. January bill is for service provided January, February, March.

Payment is due the 25th of the billing month. In order for your hauler to receive payment, it must clear your bank or financial institution by the due date.

Payments not received by the due date, will incur a late fee of 5% and the end of each month of the billing cycle. Up to three late fees are possible per billing cycle.

At the end of the quarter, all unpaid bills are turned over to the City for assessment. Your hauler can no longer take payment for that quarter.