Fire & Paramedics
The Saint Paul Fire Department protects the life and property of the people of Saint Paul.
We are a dedicated all hazard response agency comprised of firefighters, public educators, support staff and maintenance personnel - creating an effective team that are proud to serve the residents of our Capital City. 
There are 15 fire stations throughout the City. The firefighters and medics work 24-hour shifts to keep the City safe and make Saint Paul, America's most livable city.
Fire​fighter Recruitment Information
Happy Holidays!
Special thanks to Captain Colin Oglesbee, Captain Jamie Smith, Firefighter Mike Heesch and the many volunteers who worked with our community partners to distribute over 700 coats, build over 500 bikes, distribute over 250 holiday meals to families and  provide toys to 1,300 children.  Thank you for all your efforts in making this holiday season enjoyable for everyone.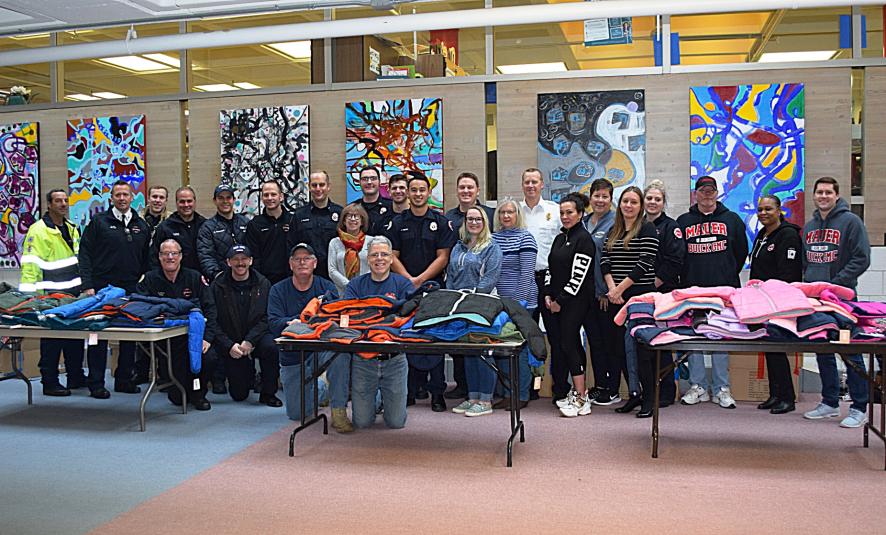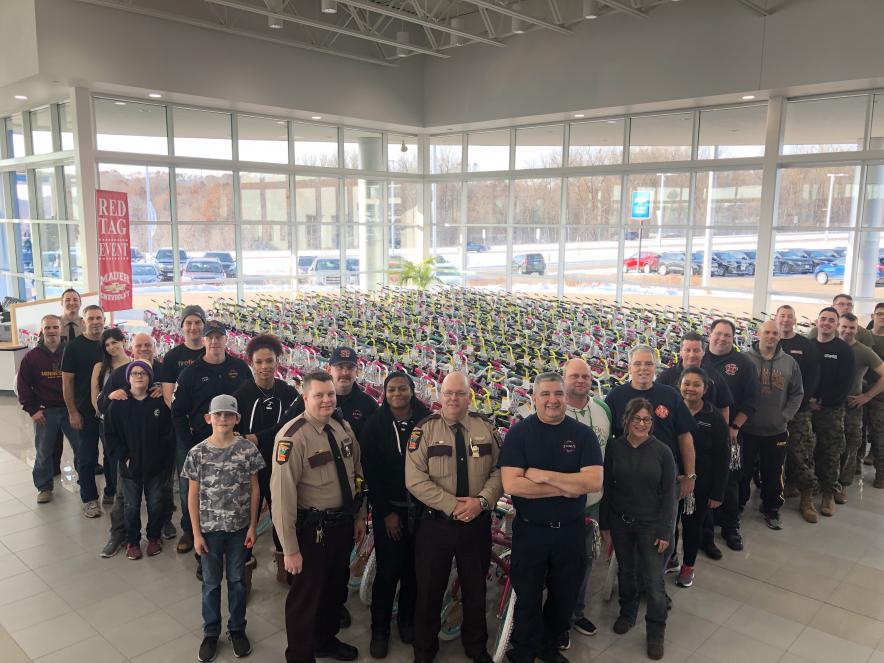 Our Recent Graduates
Congratulations to the Summer 2019 Fire Academy Graduates!
Upcoming Events
On April 27th 2019, the Saint Paul Fire Department is hosting the 3rd annual "aXe Games" for Fire Explorers across Minnesota and Iowa.  Young adults came together for some friendly competition and lots of learning about firefighter skills. Check out highlights from last year.
Our Graduates
Congratulations to the Summer 2016 EMS Academy Graduates!
2016 Firefighter Academy Graduation
In a ceremony held on May 13 at the Saint Paul College, nineteen new firefighters graduated from the Firefighter Academy.
Fire Prevention and Public Education
Sign up for free Smoke Alarms, Carbon Monoxide alarms, and StoveTop FireStops!
See why you should install residential fire sprinklers in your new home
Follow the Saint Paul Fire Department on social media: