How to Prepare for the Physical Test
Please review this information to better help you prepare for the Physical Performance Test. This page was last updated on August 24, 2016.
View a video of the Physical Performance Test.
The City of Saint Paul believes early preparation for this test will improve your performance on this exam. The following fitness centers are offering training programs that have been approved by the City of Saint Paul, to assist you in training for the physical performance test. The City cannot guarantee any preparation method over another will result in successful completion of the test, or a career on the Saint Paul Fire Department, however, we do encourage you to begin training for this test. Members of the fitness centers below will have access to the Saint Paul Fire training site and equipment. Contact them for more information!

CrossFit Templar
www.crossfittemplar.com
Sean Flaherty - 612-860-4411
sean@crossfittemplar.com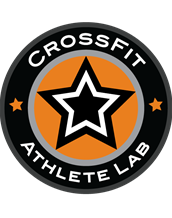 CrossFit - The Athlete Lab
www.crossfitathletelab.com 
Kate Klaers - 612-770-4322 
staff@theathletelab.com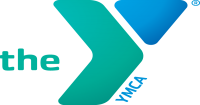 The YMCA
www.ymcatwincities.org
Morgan Johnson - 651-292-4147
morgan.johnson@ymcatwincities.org
Approved Locations:
St. Paul - Downtown, Midway, Eastside
Minneapolis, Downtown
Eagan and Shoreview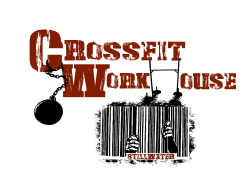 Stillwater Workhouse CrossFit
www.crossfitworkhouse.com
Visit our Facebook Page!
Amy Schmeling - 651-999-9533
Jesse Schmeling - 651-399-9365             
stillwaterworkhouse@gmail.com 

Life Time Fitness of Woodbury
www.lifetimefitness.com
Visit our Facebook Page!
Call 651-735-6000
Gary Larson  ext. 114315  Email: GLarson@lifetimefitness.com
Sarah Pollock  ext. 114328  Email: SPollock@lifetimefitness.com
Meghan Roth  ext. 112252  Email: MRoth@lifetimefitness.com

Anytime Fitness of Apple Valley and Eagan
Apple Valley: Vincent Gibbs - 952-432-0100
applevalley@anytimefitness.com 
Eagan: Aaron Blackmore - 651-686-4667
eaganmn@anytimefitness.com 
For detailed information about the physical performance test, including stations and weight specifications, click here.
For suggestions on how to prepare for the physical performance test, click here.
Click here for physical test written instructions for candidates.
| | |
| --- | --- |
| Physical Performance Test Time | Physical Performance Test Band Score |
| Less than 3 minutes, 30 seconds | 100 |
| 3 minutes, 30 seconds – 4 minutes, 14 seconds | 95 |
| 4 minutes, 15 seconds – 4 minutes, 59 seconds | 90 |
| 5 minutes – 5 minutes, 44 seconds | 85 |
| 5 minutes, 45 seconds – 7 minutes | 80 |
| More than 7 minutes | Fail |
An Affirmative Action Equal Opportunity Employer