Saint Paul Regional Water Services
Saint Paul Regional Water Services supplies reliable, quality water and services at a reasonable cost to the city of Saint Paul and neighboring communities.
Help the Fire Department Keep Fire Hydrants Clear of Snow
Use this map to locate a fire hydrant near you, then help our community stay safe by keeping it clear of snow.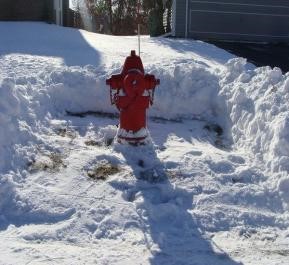 Water
Learn where our water comes from (video: 3:52) and follow the path our water takes (interactive story).
Billing
To pay a bill, visit our bill pay site. For more information, visit our billing information page.
Moving? Read about the process and then call customer service at 651-266-6350 (press "0" to speak to a representative).
Construction
To learn more about ongoing and upcoming construction visit our water construction projects page.
Lead and Household Water
Visit our service lookup map to determine if your water service line is made of lead.
Information about lead and household water can be found on our dedicated page, in an interactive story, and in a video on reducing your exposure (3:12).
Leaks
Watch how to use your water meter to find leaks (4:46) and visit our leaks page for more information.