Griggs-Scheffer Paving Project Phase I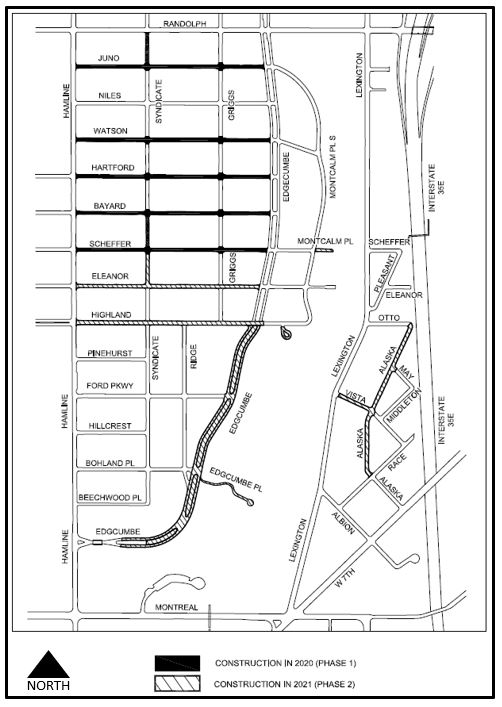 Thank you for your patience and understanding as we work with our staff, contractors, and suppliers to deliver proposed 2020 construction projects during the COVID-19 pandemic. Saint Paul Public Works continues to follow all federal and state health and safety guidelines to protect our staff, partners, and community.
Projects are anticipated to move forward. 
Community meetings and input for public hearings will be held online or by phone rather than in-person.
Construction work will continue to be evaluated and may require adjustments. 
Updates will be posted as they become available.
Project Updates
Thursday, May 21, 2020
This week
Began water service repair work on Bayard Avenue to allow temporary water connections.

Began sidewalk removal to allow access to the water services.

Continued survey work by city forces.

Continued Saint Paul Regional Water Services' work to install the temporary water connection on Bayard and Watson Avenues, which included trenching across roadways.
Next week
Continue water service repairs on Bayard Avenue.

Begin placement of temporary water pipes.

Remove marked trees within project area.
Traffic Impact
The project area will begin to see more traffic and parking impacts.

Be aware of - and heed - No Parking signs.

Construction personnel is active and moving throughout the area.

Please use caution when traveling through work zones.