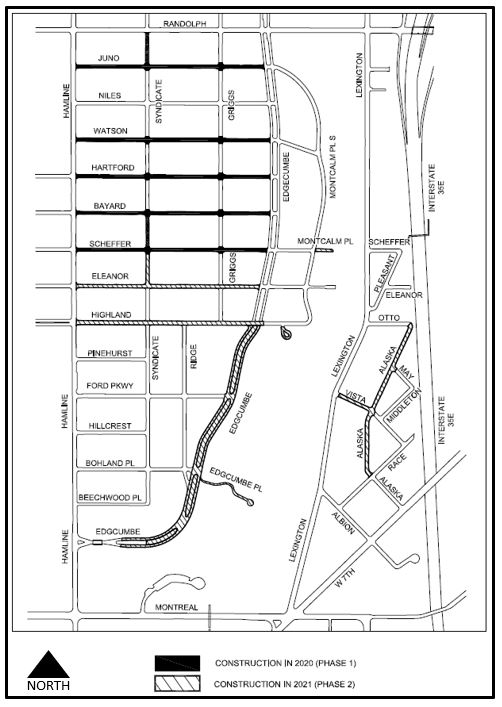 Thank you for your patience and understanding as we work with our staff, contractors, and suppliers to deliver proposed 2020 construction projects during the COVID-19 pandemic. Saint Paul Public Works continues to follow all federal and state health and safety guidelines to protect our staff, partners, and community.
Projects are anticipated to move forward 
Community meetings and input for public hearings will be held online or by phone rather than in-person
Construction work will continue to be evaluated and may require adjustments 
Updates will be posted as they become available
Project Updates
This week, crews worked on curb-stop adjustments and boulevard restorations throughout the project.
 
Boulevard restorations will continue next week.
 
Brief traffic disruptions may occur where work is taking place.
 
Forestry staff will mark tree planting locations over the coming weeks.
 
Tree planting is tentatively planned to begin late April/early May, though scheduling is weather dependent and subject to change.