What is a Wetland?
A wetland is an area that is inundated or saturated by surface water or groundwater with vegetation adapted for life under those soil conditions (for example, lakes, swamps, marshes).
Wetlands provide many benefits and therefore are important resources to a city. Wetlands provide critical habitat for many types of birds, mammals, amphibians, reptiles, invertebrates, and plants. Wetlands can also act to improve water quality and provide water quantity control by storing water during storm events. Wetlands allow for groundwater interactions, whether it is recharge or discharge. Additionally, wetlands provide aesthetics value, nature observation areas, and areas for education and scientific research.
Characteristics of a Wetland
They have mostly hydric soils, soils that developed in wet conditions;
They are wet either above the ground or wet within 12 inches of the ground surface during all or part of the growing season;
They have vegetation adapted to wet soil conditions.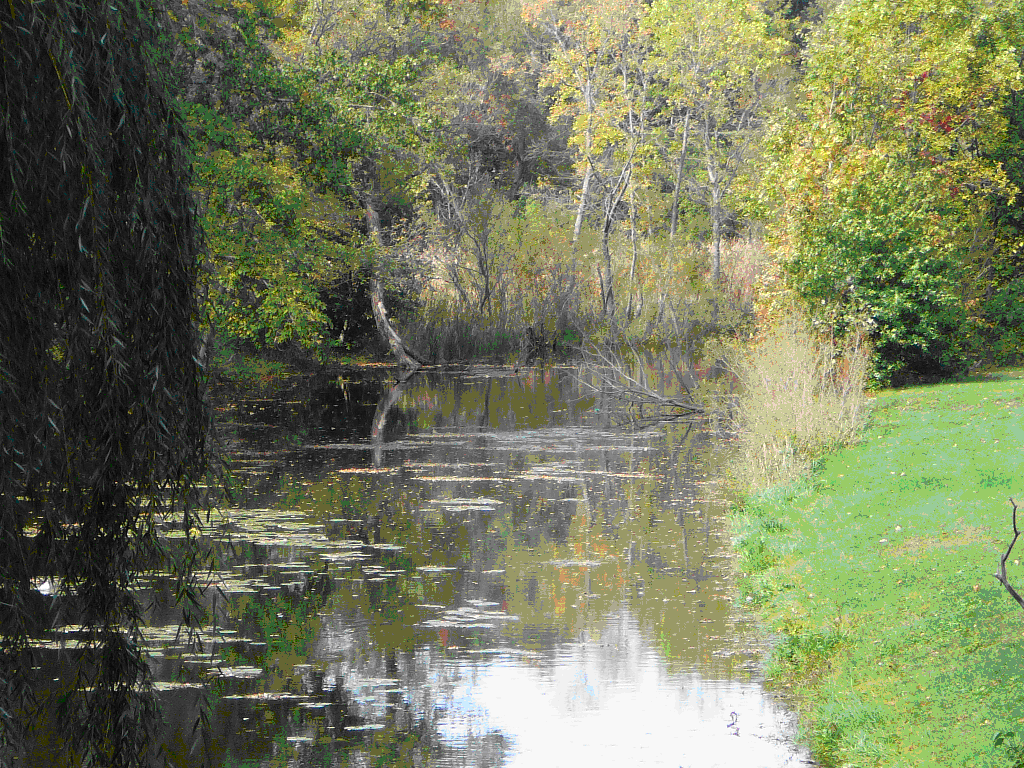 Code Requirements
The City of Saint Paul enforces regulations incorporated by reference from the Minnesota Board of Water & Soil Resources. City Code Sec. 63.600 contains specific wetland ordinance requirements.
Filing Applications
Wetland Conservation Act administrative determination:
$132 for Wetland Conservation Act exemption or no loss compliance letter.
Wetland delineation review:

$168 for sites less than 1 acre.
$336 for sites 1 acre or larger.
$483 for wetland fill and replacement/sequencing plan review.
Forms
NOTE: All wetland field work must be performed in accordance with the Regional Supplement to the Corps of Engineers Wetland Delineation Manual: North central and Northeast Region (Version 2.0).
Wetland Type and Boundary (Delineations) Use this application form to submit a wetland report for LGU type and boundary determinations. Wetland reports should include the items within this checklist. Wetland delineations subject to review and approval from the Corps of Engineers must conform with the published guidelines. Wetland Replacement Use the joint Local/State/Federal combined form, available on BWSR or DNR website Wetland No Loss or Exemption (including temporary impacts) Letter applications are typically filed for this review. Address the general requirements as outlined in Minnesota Rule 8420.0305 as well as 8420.0315.
How many copies?
Two hard copies and one electronic copy sent to the Water Resource Coordinator along with application fee.
Wes Saunders-Pearce Water Resource Coordinator City of Saint Paul Department of Safety and Inspections (DSI) 375 Jackson Street, Suit 220 Saint Paul, MN 55101-1806 Tel:651-266-9112 Fax: 651-266-9009 Email: DSI-ZoningReview@ci.stpaul.mn.us
Additional Resources
BWSR Wetland Regulation Information
http://www.bwsr.state.mn.us/wetlands/regulation.html
DNR Public Waters Permit
http://www.dnr.state.mn.us/permits/water/index.html
Army Corps of Engineers
http://www.mvp.usace.army.mil/
Watershed District (WD) Wetland Management Rules
Capitol Region WD
http://www.capitolregionwd.org/permits/watershed-rules/
Ramsey-Washington Metro WD